Hank's New Ride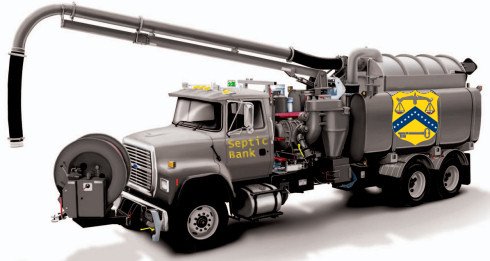 It's ready to roll out of the garage as soon as the House falls into line.
October 1, 2008 10 Comments
None of them can actually tell you what it will do, but they approved it to show that they were doing something.
I'll post the vote when it appears on the official site.
Update: CNN reports 74 -25 were the numbers, but they haven't posted the actual roll call.
Here's the official vote. I note that the inclusion of the tax break on wooden arrows wasn't enough to convince Ron Wyden (D-OR), one of the sponsors of that particular tax break in an earlier bill, to vote for the bill, but his Republican counterpart, Gordon Smith did vote for it.
Update: I'm adding the names of those who voted NO below the fold, because it is an unusual collection of Senators, a number of whom who were targeted specifically with some of the additional provisions.
October 1, 2008 9 Comments
Time looks at the reaction to the House bill in Why Main Street Is Mad: Scenes from a Financial Crisis. The article includes remarks from Jay Inslee, the only Washington State Democrat to vote against the bailout in the House:
The correspondence from his constituents fell into three camps, Inslee says. The first group thinks any bailout is an outrage at a time when CEOs have been getting such huge bonuses. These people, says Inslee, "are so outraged, they don't get past that." The second group comprises people who recognize the need to intervene to avert further financial calamity "but are absolutely outraged that we'd do something that is so inequitable to Main Street." This group, he says, is considerably larger than the first and wants a more balanced bill. Finally, Inslee says, there is a third group that "is in favor of doing anything because the situation is so dire. And his name is Bob." Inslee isn't being facetious: it is a group of one, a constituent named Bob, who avidly promotes the view.
All 451 pages of the Senate bill [PDF] would seem to be the House bill with tax breaks, so the government will be even less able to pay off its huge deficits. There is still no input sought from economists. The Senate is sugar-coating the bill with tax cuts to suck in more Republicans in the House.
This isn't policy, it's politics.  It's still a bailout, not a "rescue", and it only helps Wall Street.
October 1, 2008 2 Comments
From the Okaloosa County elections office:
BOOK CLOSING
Books close on October 6, 2008 for the November 4, 2008 General Election. Be sure all new registrations and party changes are submitted to our office or mandated sites by close of business.
There's less than a week left to register in Florida to vote in the November election. At this point you really need to register or make changes to your registration at your county's Supervisor of Elections office, so if there are any questions or problems they can be dealt with immediately.
VoteSmart Florida has information on the Florida ballot initiatives. There are three fewer than I wrote about in June. The Florida Supreme Court threw out:
5. Another attempt to shift costs from property taxes to sales taxes, this time aimed at schools.
7. Gets rid of the ban to giving tax money to churches.
9. Tells schools how to operate while providing a backdoor for vouchers by overriding a court decision.
There is still a lot of dross left. My rule on these things is that if the purpose isn't absolutely clearly something you agree with, proposed by a group you trust, vote NO. There has been a lot of mischief done with deceptive ballot initiatives.
October 1, 2008 6 Comments

Position: 46.5 N 46.5 W [10 AM CDT 1500 UTC].
Movement: North-Northeast [020°] near 16 mph.
Maximum sustained winds: 45 mph [75 kph].
Wind Gusts: 55 mph.
Tropical Storm Wind Radius: 230 miles [370 km].
Minimum central pressure: 995 mb ↓.
It is 315 miles [505 km] East of Cape Race, Newfoundland.
This is the last advisory as it has lost its tropical characteristics.
October 1, 2008 Comments Off on Tropical Storm Laura – 3 Final