The Turkish military stages coups on a regular basis to remind politicians that Turkey was founded as a secular country by Ataturk.
The current unrest could have been expected based on a number of things that Turkish President Tayyip Erdogan has done in the recent past. The ABC's coverage, Gunfire, explosions as Turkish military attempts government takeover, features live updates.
Remember to assume that both sides are probably lying at this point, and both will attempt to block free and independent reporting.
July 15, 2016 4 Comments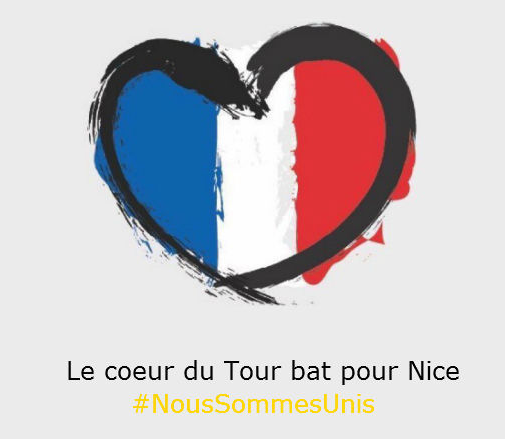 Today's front page on the Tour site.

Bourg-St-Andéol to La Caverne
Distance: 37.5 kilometers.
An individual time trial that is reportedly as close as possible to the Olympic course in Rio.

Christopher Froome ( GBR – SKY – 001 ) [Yellow] 58h 02′ 51″


Peter Sagan ( SVK – TNK – 032 ) [Green] 309 points


Thomas De Gendt ( BEL – LTS – 163 ) [Polka Dot] 89 points


Adam Yates ( GBR – OBE – 209 ) 3 [White]
Team: BMC Racing Team ( BMC – 091-099 ) [Yellow numbers]
Stage winner: Tom Dumoulin ( NED – TGA – 114 )
Top 30:
[Read more →]
July 15, 2016 Comments Off on Le Tour 2016 – Stage 13