The Harper government left a surprise for Trudeau: the new payroll system doesn't work
Speaking to CBC's Ontario Today, Rosanna Di Paola, the associate assistant deputy minister responsible for Phoenix explained that the problem lay not in any technical flaw with the automated system, but in the flow of data that's being fed into it.

The problem, Di Paola explained, is procedural, not technical. "The system is working."

But for scores of public servants, the system is not working. It's failed them completely.
You do not go live with anything as major as your payroll system until you are absolutely certain that the people inputting the data, actually know how to do it. GIGO!
You don't use the people who wrote the code to test a system, you get the people who are going to be using it to test the system.
The system has not produced a proper payroll for months, so the system most definitely isn't working!
July 16, 2016 8 Comments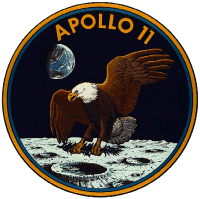 Apollo 11
Commander:
Neil A. Armstrong
Pilot: Columbia Command Module
Michael Collins, Lieutenant Colonel, USAF
Pilot: Eagle Lunar Module
Edwin E. "Buzz" Aldrin, Jr., Colonel, USAF
Launched: 16 July 1969 UT 13:32:00 (08:32:00 CDT)
Landed on Moon: 20 July 1969 UT 20:17:40 (15:17:40 CDT)
Landing Site: Mare Tranquillitatis – Sea of Tranquility (0.67 N, 23.47 E)
Returned to Earth: 24 July 1969 UT 16:50:35 (11:50:35 CDT)
July 16, 2016 6 Comments

Montélimar to Villars-les-Dombes
Distance: 208.5 kilometers.
An officially flat stage that has three Cat 4 climbs in the first half. It is the last major stage for the sprinters.
It was Mark "SuperManx" Cavendish taking his fourth stage win of this Tour and his 30th lifetime. only two more stages to tie for first in lifetime stage wins with Eddy Merckx of Belgium.

Christopher Froome ( GBR – SKY – 001 ) [Yellow] 63h 46′ 40″


Peter Sagan ( SVK – TNK – 032 ) [Green] 340 points


Thomas De Gendt ( BEL – LTS – 163 ) [Polka Dot] 90 points


Adam Yates ( GBR – OBE – 209 ) 3 [White]
Team: BMC Racing Team ( BMC – 091-099 ) [Yellow numbers]
Stage winner: Mark Cavendish ( GBR – DDD – 101 ) [30th Tour stage]
Combative: Jérémy Roy ( FRA – FDL – 128 ) [Red numbers]
Top Ten:
1 Christopher Froome ( GBR – SKY – 001 )
2 Bauke Mollema ( NED – TFS – 061 ) + 01′ 47″
3 Adam Yates ( GBR – OBE – 209 ) + 02′ 45″
4 Nairo Quintana ( COL – MOV – 011 ) + 02′ 59″
5 Alejandro Valverde ( ESP – MOV – 012 ) + 03′ 17″
6 Tejay Van Garderen ( USA – BMC – 099 ) + 03′ 19″
7 Romain Bardet ( FRA – ALM – 041 ) + 04′ 04″
8 Richie Porte ( AUS – BMC – 091 ) + 04′ 27″
9 Daniel Martin ( IRL – EQS – 184 ) + 05′ 03″
10 Fabio Aru ( ITA – AST – 021 ) + 05′ 16″
The Rest of the Top 30:
[Read more →]
July 16, 2016 Comments Off on Le Tour 2016 – Stage 14