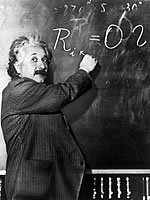 3/14 is Albert's birthday and
I assume you have all shopped for the perfect gift.
To start: Π ≅ 3.141592653589793238462643383279502884197169399
3751058209749445923078164062862089986280348253421170679….
March 14, 2017 2 Comments


Mitch Seavey is on track to be the oldest and fastest musher to win the Iditarod. There are only the 77 miles to Nome left and he has a two hour lead. He starts for the finish line at 10:36AM CDT.
Ellen Halverson (30) scratched at Koyukuk.
Mitch Seavey won his third Iditarod at 3:40PM AKDT [6:40PM CDT] in 8days, 3 hours, 40 minutes, & 13 seconds. At 57 he is the oldest winner and the fastest with that time.
Standings at 9:30PM CDT:
Finished at Nome
1 Mitch Seavey (16)
2 Dallas Seavey (18)
3 Nicolas Petit (24)
Beyond White Mountain
4 Joar Leifseth Ulsom (38)
5 Jessie Royer (37)
At White Mountain
6 Wade Marrs (29)
7 Ray Redington Jr (14)
8 Peter Kaiser (25)
9 Aliy Zirkle (41)
10 Paul Gebhardt (57)
Beyond Elim
11 Michelle Phillips (9)
12 Richie Diehl (21)
13 Jeff King (34)
14 Ramey Smyth (44)
15 Jason Mackey (64)
16 Ralph Johannessen (39)
17 Ryan Redington (2)
18 Katherine Keith (52)
19 John Baker (65)
20 Mats Pettersson (33)
21 Hans Gatt (32)
22 Lars Monsen (45)
23 Ken Anderson (59)
24 Linwood Fiedler (6)
At Elim
25 Sebastien Vergnaud (13)R
26 Hugh Neff (50)
27 Robert Redington (70)R
Beyond Koyuk
28 Noah Burmeister (63)
29 Scott Smith (69)
30 Rick Casillo (27)
31 Martin Buser (15)
32 Cody Strathe (5)
33 Ketil Reitan (11)
[Read more →]
March 14, 2017 Comments Off on Iditarod 2017 – Day 9