Posts from —
May 2018
The problem with hiring media personalities for important positions is that they express opinions in public:
In a statement published late Tuesday by the state-run Korea Central News Agency, Kim Kye Gwan, North Korea's first vice minister of the Ministry of Foreign Affairs, called Bolton's comments indicative of "an awfully sinister move to impose on our dignified state the destiny of Libya or Iraq which had been collapsed due to yielding the whole of their countries to big powers."

"It is absolutely absurd to dare compare (North Korea), a nuclear weapon state, to Libya which had been at the initial stage of nuclear development," Kim said. "(The) world knows too well that our country is neither Libya nor Iraq which have met miserable fate."

Singling out the national security adviser for personal criticism, Kim said that North Korea had "shed light on the quality of (John) Bolton already in the past, and we do not hide our feeling of repugnance towards him."
Replacing General McMaster with John Bolton prior to opening negotiations with North Korea was an amateur move. Bolton has been bad-mouthing North Korea for years, and the Kims take notes . Kim Jong-un is not going to give up his nuclear weapons. They are his only guarantee that he won't get wiped out like Qaddafi and Saddam.
May 16, 2018 2 Comments
You have to understand the rules of the game before you step onto the pitch.
Kim Jong-un met with new South Korean President Moon Jae-in because Moon asked and was willing to talk to Kim, unlike former Presidents Park [father and daughter].
Kim agreed to set up a meeting with Trump because Mike Pompeo made trips to North Korea as both the head of the CIA and current Secretary of State.
Kim released three Korean Americans [Kim Dong-chul, Kim Hak-song, and Kim Sang-duk] and announced he was shutting down the North Korean nuclear test facility as a 'good will gestures'. This produced effusive praise from Trump.
Today Kim cancelled talks with President Moon, and said the meeting with Trump might be cancelled because the US and South Koreans held their long scheduled military exercises.
North Korea 'arrests' foreigners to use as bargaining chips and the nuclear test facility had been rendered useless by the last test that resulted in collapsed tunnels underground. Despite that, he expected something from Trump beyond words and didn't get it. Now he is going to test both Moon and Trump to see how badly they want agreements.
Trump doesn't know what the 'ball' looks like or how you use it to score.
Note: Kim is the most common surname/family name in Korea.
May 15, 2018 Comments Off on Clueless
Drumpf and Sarah Sanders are having a hissy fit that someone leaked the crude comments about John McCain in a staff meeting. They aren't apparently upset about the comments, just the fact that they were leaked. There has been no apology and no known action taken against the individual who made the comments. As a matter of fact the crude low-life who made the comment is being portrayed as a 'victim' of the leak.
____________________________________________
MCGA (Make China Great Again)
US President Donald Trump has said he wants to help save ZTE, one of China's biggest telecoms companies.

The firm has suspended operations after the commerce department last month banned US companies from selling it components for seven years.

ZTE pleaded guilty to making illegal shipments to Iran and North Korea.

Mr Trump tweeted that he was working with President Xi to ensure ZTE would get back into business fast, saying too many jobs in China were at risk.
ZTE violated US export laws designed to protect US national security, which Drumpf apparently feels is less important than a possible trade deal with China with his name on it. 👿
May 14, 2018 13 Comments
James Corden of The Late Late Show on CBS framed Michael Cohen's side hustle with Essential Consultants as a math word problem: If the Russians give Michael Cohen $500,000 and he gives $130,000 to Stormy Daniels, how many years in jail does Michael Cohen get?
People who have known Cohen and Trump for a long time say that Cohen would have to give Trump a cut of his 'fees'. Trump complained during the campaign that the networks should have paid him for his appearances on the debates.
May 11, 2018 2 Comments
I can't avoid the disaster that is Drumpf any longer. He has violated the treaty with Iran that had stopped their possible nuclear weapons program. Like the ACA/Obamacare repeal attempt he dumped something that was working without having anything to replace it. He says that he will negotiate a "better deal". I want to see some evidence that he has ever negotiated an adequate deal. A half dozen bankruptcies doesn't fill me with confidence that he can successfully negotiate a Dollar Store checkout line.
For all of the clowns complaining about the money given to Iran after the deal was signed: if you knew what you were talking about, you would know that those funds belonged to Iran and had been frozen by the US.
Naturally the price of gas has jumped up as it always does when there is increased tension in the Persian Gulf. The Trump administration should have prepared for that. Rex Tillerson would have known that, but it wouldn't occur to a real estate developer.
Unilaterally refusing to honor an agreement on nuclear weapons with Iran will certainly make North Korea decide to go for the 'photo op' with the "President of the United States", but no further. Actions have consequences.
May 9, 2018 2 Comments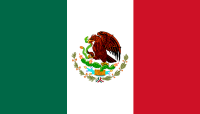 Wikipedia usually has to "lock" its Cinco de Mayo page. I suspect it may be related to the sudden appearance of sites opposing the celebration of this semi-holiday and others who have a hissy fit about any Mexican holiday being celebrated in the US.
In Mexico Cinco de Mayo or Batalla de Puebla, is only a really big celebration in the state of Puebla, where the battle took place.
The Mexican army won the Batalla de Puebla on May the 5th, 1862, but the French went on to Mexico City in 1863 after receiving reinforcements and installed Emperor Maximilian.
It has the status of St. Patrick's Day in the US, an excuse to eat different food, and drink different booze, and be obnoxious show an interest in other cultures.
Margaritas, tacos, and the destruction of piñatas, that's what it is really about.
May 5, 2018 4 Comments
The apartment was finished and I'm now enjoying the company of relatives who escaped the vicissitudes of a never ending winter in upstate New York.
I will be checking in, but most of the time I will be engaging in conversations with real people in 'meat space' AKA 'real life'.
May 2, 2018 18 Comments
The May Day association with labor is all American, and just as controversial as everything of any consequence in history. The day is tied to a strike for the eight-hour day and the so-called "Haymarket Riot" of 1886. When it comes to "riots" and the Chicago police are involved, you are not going to find a single truth.
The dynamic duo that mucked up the Pledge of Allegiance, Dwight Eisenhower and his Republican Congress, made May 1st both Law Day and Loyalty Day so those Commie working people wouldn't get any ideas about having rights.
May 1, 2018 Comments Off on May Day