Posts from —
January 2019
According to CNN, Sarah Sanders: God 'wanted Donald Trump to become president'. Not every disaster is "an act of God". Stop blaming God for the stupid choices people make. [Sarah, "thou shalt not take the name of the Lord, thy God, in vain" and "thou shalt not bear false witness" are two out of the Big Ten.]
Trump tells US spy chiefs: 'Go back to school'. They don't agree with him, so Trump insists they are wrong. The intel chiefs were testifying under oath to a Senate committee. They know what happened to people who lied under those circumstances [see Michael Cohen]. They are not interested in going to prison to cover for Trump's ignorance about the real world, so they opted to tell the truth that is supported by evidence and facts. It isn't God's fault that Trump owes his soul and lifestyle to Vladimir Putin.
January 30, 2019 7 Comments
Trump is skeptical a deal on border wall can be reached. You have to wonder if that's why he didn't bother to propose building a wall during the two years when Republicans controlled both houses of Congress. What isn't explained is why he shut down the government three time in 2018. Nancy Pelosi wasn't the Speaker of the House when this latest shut down started, Paul Ryan and the Republicans were still in control of the House.
Maddow Connects Trump's Troop Deployment To Fictional Movie 'Sicario' and it wasn't even the original, it was a sequel. Nothing Trump has tweeted lately about the border is real, it's from a screenplay. Dust off the 25th Amendment, people.
If you are the National Security Advisor to the President you keep your notes in a portfolio. Everything the NSA takes notes on is classified based solely on him/her being the NSA. Seeing a reference to sending 5,000 troops to Colombia on John Bolton's legal pad, given the situation next door in Venezuela, will cause problems in the area.
January 29, 2019 2 Comments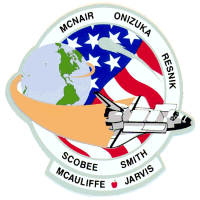 Commander:
Francis R. (Dick) Scobee, Lieutenant Colonel, USAF
Pilot:
Michael J. Smith, Commander, USN
Mission Specialist:
Judith A. Resnik
Ronald E. McNair
Ellison S. Onizuka, Lieutenant Colonel, USAF
Payload Specialist:
Gregory B. Jarvis
Sharon Christa McAuliffe
January 28, 2019 Comments Off on Challenger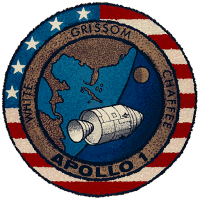 Virgil "Gus" Ivan Grissom, Lieutenant Colonel, USAF
Edward Higgins White, II, Lieutenant Colonel, USAF
Roger Bruce Chaffee, Lieutenant Commander, USN
NASA now has a Memorial Page honoring those who have been lost in the space program.
January 27, 2019 Comments Off on Apollo 1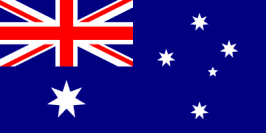 The anniversary of the landing of the First Fleet under Captain Arthur Phillip at Port Jackson in New South Wales on January 26th, 1788.
Here's the official site, and more information at Wikipedia.
I should note that recently this has taken on most of the controversy of Columbus Day in the US, with some people noting the event being celebrated was actually an invasion. I have no right to an opinion on the controversy.
January 26, 2019 2 Comments
Faye Smith is a guard at the Smithsonian who works for a contractor. She will not get back pay for the 35-day shutdown. She went to the Senate office building to make Mitch McConnell aware that as a result of the shutdown she was about to be evicted. Ms Smith understands the government and knows who has the power.
She went on Lawrence O'Donnell's show, The Last Word, and when offered the opportunity to speak to the President over television, she told him: "Miss Nancy is not going to give you that wall" and asked the President to end the shutdown so people could get back to work.
For those not familiar with Southern customs, referring to Speaker Pelosi as Miss Nancy is very polite, and a sign of respect. It also is an indication that you are officially old when it happens to you.
January 25, 2019 Comments Off on Talking Sense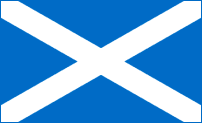 This is the anniversary of the birth of Robert Burns in Ayr, Scotland. The Burns Night celebrations conducted by Scots all over the world with haggis, whisky¹, and poetry.
Wikipedia has a description of the standard celebration, but easy on the malt or you may end up with a William McGonagall morning.
In honor of the occasion a bit of Robby Burns for the GOP "leadership":
The best-laid schemes o' mice an' men
Gang aft agley
An' lea'e us nought but grief an' pain
For promis'd joy!

To a Mouse
1. This is the correct spelling when referring to Scotland's "water of life".
January 25, 2019 Comments Off on Burns Night
Ocasio-Cortez attended Yorktown High School, graduating in 2007, where she won second prize in the Intel International Science and Engineering Fair with a microbiology research project on the effect of antioxidants on C. elegans' lifespan. As a result, the International Astronomical Union named a small asteroid after her: 23238 Ocasio-Cortez
She graduated from Boston University with a cum laud bachelors in economics and international relations. While in Massachusetts she interned at Senator Ted Kennedy's office.
She worked on Bernie Sanders' 2016 campaign learning the basics for her 2018 run for Congress.
She and and Representative Rashida Tlaib of Michigan [who became famous for referring to Trump as the 'motherf*cker'] have both been appointed to the Financial Services committee and the Oversight committee of the House. This is not good news for Wall Street, the banks, or the Trump administration.
Ocasio-Cortez has displayed knowledge of science, technology, economics, and foreign relations. It should be obvious why Republicans are afraid of her.
January 24, 2019 17 Comments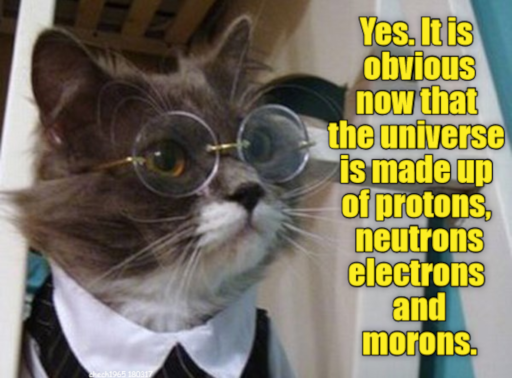 January 23, 2019 6 Comments
January 22, 2019 Comments Off on He Lies
CBS reports that the Border Patrol arrested 200 adults, 176 children who dug under border wall in Arizona:
San Luis, Ariz. — A group of 376 Central Americans was arrested in southwest Arizona, the vast majority of them families who dug short, shallow holes under a barrier to cross the border, authorities said Friday. The group dug under a steel barrier in seven spots about 10 miles east of a border crossing in San Luis and made no effort to elude immigration agents. They included 176 children.

The unusually large group was almost entirely from Guatemala. They were taken to Yuma after entering the country Monday.
As they were from Guatemala it is probable they were Mayans, i.e. among the original inhabitants of the hemisphere. The original people, called collectively by the late arriving Euros as Los Indios, are always treated the worst. They were seeking asylum so they didn't attempt to evade the Border Patrol.
January 22, 2019 3 Comments
In an article attempting to provide background to its readers, the BBC posted: Trump wall – all you need to know about US border in seven charts. In the article which presents the facts on the US southern border they included:
"I think building a concrete structure sea to shining sea is the most expensive and least effective way to do border security," said Republican Will Hurd, who represents more of the southern border than any other member of Congress.
Congresscritter Hurd represents the 23rd district of Texas that runs from El Paso East to San Antonio which is a distance of about 550 miles on I-10. CBS has an extensive Q&A with Mr. Hurd. [Also on CBS is a Stephen Colbert coffee mug with all profits going to charities helping the unpaid Federal workforce.]
The people in Texas 23 don't want "wall". None of the Congresscritters for any of the districts along the sounthern border want "wall". The people who own the land along the border don't want their land taken for "wall". Who wants "wall" so bad that the government should be shutdown for more than a month?
Personally I believe that "wall" is just a code for racism, the same way "adoption" represents Russian sanctions. One of the tells is the fact that overstaying visas is a bigger problem that crossing on the southern border, but Canadians are largest group of visa violators.
January 21, 2019 2 Comments
Scholar, author, and expert on authoritarian governments Sarah Kendzior explains everything in one breath:
I don't buy this theory at all that Trump thought he wasn't going to win or he didn't want to win. First off, this is Trump and you have to imagine that in his head he's content to lose to a woman and lose to a Clinton. Second of all, his relationship with Russia goes back 30 years, as do his political ambitions. He nearly ran for president in 1988. He ran in 1996, he ran in 2000, he ran in 2012 and he ran again in 2016. That's not a political neophyte. That's somebody who's had long-term political ambitions. We also know that Trump has had ties to Russian officials and to organized crime for about 30 years and that he's been the source of various crackdowns on those crimes. For example, there's an investigation into the Taj Mahal casino by the U.S. Treasury in 2015. Trump may have been in trouble. A great way to get out of trouble is if you're the President of the United States and you can pack the courts, you can purge agencies, you can rewrite the laws so you can be immune from prosecution, as well as filling your own autocratic objectives and partnering with autocrats around the world which is what he's done. This is a transnational crime syndicate masquerading as government.
Follow the money, because Trump keeps losing it and needs new sources of it to continue his life style. You cannot call anyone with a half dozen bankruptcies a successful businessman. For Putin Trump is a полезный идиот, a useful idiot.
January 20, 2019 4 Comments
If you have a clear night tomorrow, the sky will have a special treat:
The eclipse, which will occur overnight on Jan. 20-21, will be the first lunar eclipse of the year and the last total lunar eclipse until 2021. It will be visible in North and South America as well as parts of western Europe and Africa.

January's full moon is sometimes dubbed a "wolf moon" in the folklore tradition because it occurs at a time of year when hungry wolves howled outside villages. And since the moon will be at its closest point to Earth in its elliptical orbit around our planet this weekend, it will be a "supermoon." As a result of these special cases — and because lunar eclipses are also known as "blood moons" — some are calling this eclipse a "super blood wolf moon."
It will be late tomorrow night, but it will help to distract from our problems for a short time.
January 19, 2019 6 Comments