"What we've got here is…failure to communicate." [Strother Martin, playing the prison warden in Cool Hand Luke]
Reading Jack's post at the Grumpy Forester, Oh, Brother, Where Art Thou Working about the misadventures of Howard "Cookie" Krongard, state Department Inspector General, and his brother, Alvin "Buzzy" Krongard, I was struck by the thought that the only people who still use childhood nicknames when they qualify for Medicare are trailer trash and Ivy League grads [Princeton in the case of the Krongards], two groups that have a rather difficult time growing up and acting like responsible adults.
[Note: you don't have to be Southern or poor to be trailer trash, an amazing percentage locally are from the Midwest with good, hardworking families who try to make amends for the problems caused.]
November 18, 2007 6 Comments
Florida License Plates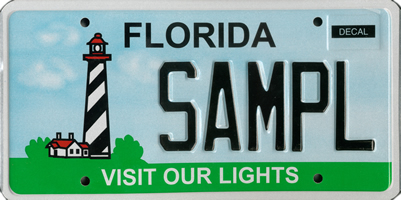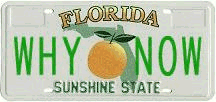 A weekend feature of Why Now.
November 18, 2007 4 Comments