The Pensacola Beach Blog has put together a nice post about the situation in surrounding Richard "Dickie" Scruggs, Mississippi Blinding, cautioning people not to jump to conclusions.
There are a lot of people who have a lot of negative things to say about Dickie Scruggs and his law practice. Most have lost to him big time and don't like it. One of the things no one has ever accused him of, is being stupid.
The claim is that, through another attorney, Dickie tried to bribe a judge in a case involving over $12 million in attorney's fees and expenses. Some have claimed that Dickie's brother-in-law, Trent Lott, resigned from the Senate over this matter, and that might be partially true, but not for the reason people assume.
November 30, 2007 2 Comments
The Associated Press could use a few good people with some medical knowledge to help them with the reporting on emerging threats: New deadly strain of Ebola emerges
A new strain of Ebola virus has infected 51 people and killed 16 in an area near Uganda's border with Democratic Republic of Congo, U.S. health experts said on Thursday.
…

Ebola is a hemorrhagic fever, meaning it can cause internal and external bleeding. Victims often die of shock but symptoms can be vague, including fever, muscle pain and nausea.
November 30, 2007 14 Comments
Poser and Pavlov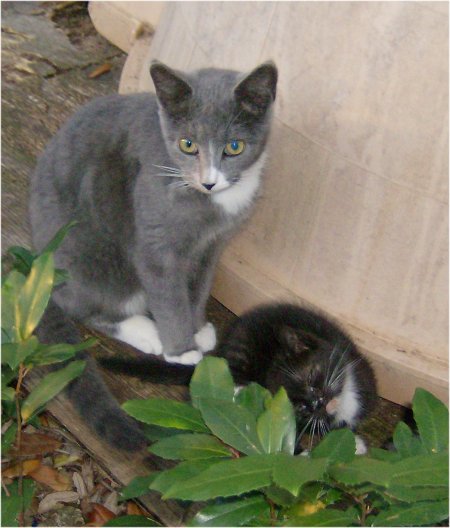 [scritch…scritch…] Is it food?
[Editor: The gray juvenile is Poser, who strikes a pose whenever I see him, and the kitten dealing with an ear scratch is Pavlov. Pavlov is programmed to come running out whenever I open the back door in hopes of more food.]
November 30, 2007 14 Comments