Friday Cat Blogging
It Snowed In New Orleans!!!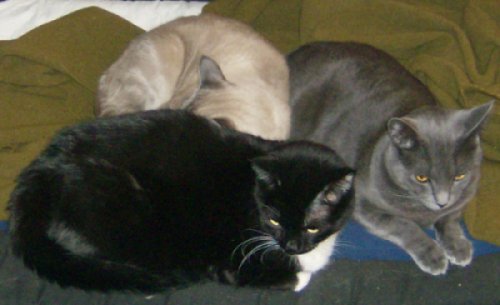 What's snow? …It's probably cold. I'm cold, are you cold?
…Would I put up with you two if I wasn't cold?
[Editor: It's the Boys who are feeling it, as the Girls are on the floor next to the oil radiator. I know that Income really feels it because he is single-coated, unlike Sox and Excise, and he hasn't bulked up for the Winter.