Cancer has claimed two political activists and entertainment figures.
Harold Pinter, 1930-2008, was a playwright, screenwriter, actor, Nobel laureate, conscientious objector, socialist, and major critic of Bush and Blair.
Eartha Kitt, 1927-2008, was a singer and actress whose public opposition to the Vietnam War resulted in her being "blacklisted" for years. She was sophistication personified, and no one who has heard her voice will ever forget it.
December 25, 2008 2 Comments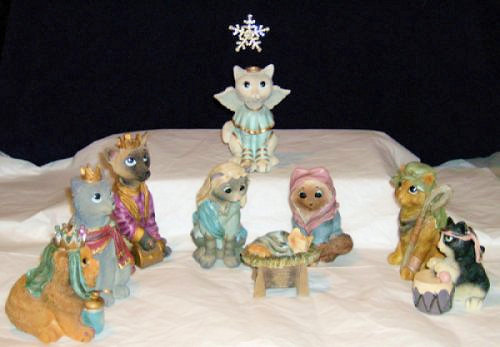 Note: title "borrowed from here.
December 25, 2008 4 Comments

Ho Ho Ho!
Happy NODWISH
С Рождеством Христовым
Sung Tan Chuk Ha
Vrolijk Kerstfeest
Nadolig Llawen
Fröhliche Weihnachten
Joyeux Noël
Buon Natale
Feliz Navidad
God Jul
Rauhallista Joulua
Happy Christmas
December 25, 2008 9 Comments