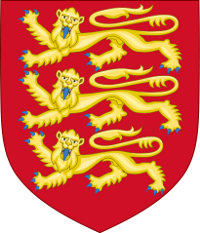 John, by the grace of God, king of England, lord of Ireland, duke of Normandy and Aquitaine, and count of Anjou in the meadow which is called Runnymede, between Windsor and Staines, on the fifteenth day of June, 1215, signed the Great Charter in the presence of assorted heavily armed peers of the realm, who assured him it was the right thing to do.
The British Library has pictures of the Magna Carta available, but they are now requiring registration. Wikipedia has a nice discussion of the document.
The Magna Carta of 1297 is permanently residing in the US National Archives.
The Avalon Project has a translation of the 1215 version with an index and definitions.
John abided by the charter for several months, before he returned to business as normal, but the principle was established – no one is above the law.
June 15, 2021 Comments Off on Magna Carta

Position: 43.5N 57.0W [10PM CDT 0300 UTC].
Movement: Northeast [035°] near 29 mph [46 kph].
Maximum sustained winds: 50 mph [ 80 kph].
Wind Gusts: 65 mph [100 kph].
Tropical Storm Wind Radius: 105 miles [165 km].
Minimum central pressure: 1002 mb ↑.
Currently about 335 miles [ 540 km] East of Halifax, Nova Scotia.
This is the last public advisory issued by the National Hurricane Center on this system.
Here's the link for NOAA's latest satellite images.
[For the latest information click on the storm symbol, or go to the CATEGORIES drop-down box below the CALENDAR and select "Hurricanes" for all of the posts related to storms on this site.]
June 15, 2021 Comments Off on Post-Tropical Cyclone Bill – Day 2