Putin Declared War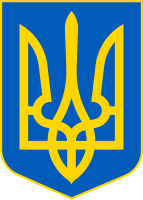 He has been planning for this war for a long time.
On Twitter – Rob Lee:
Russia's current activities are a continuation of the buildup it stared in March 2021, a month before Biden announced the withdrawal from Afghanistan. Units from the 41st Combined Arms Army based in Siberia were deployed in March and never left the Ukrainian border.
If you are going to stage a bogus attack, you need troops with no ties to whoever is being attacked. When the Chinese massacred protesters in Tiananmen Square, they brought in troops from the other side of China with no ties to Beijing. Using non-Slavic troops from the Far East was to be expected as a prelude to the attack. It also means the body bags will be shipped back to Siberia and not to European Russian cities.
During the staged session of Putin's security council, the head of the SVR (Foreign Intelligence Service), Sergei Naryshin, had a hard time reading his script. He will probably be gone soon as he does not appear to be 100% behind Putin's plan.
Today, February 23rd is Defense of the Fatherland Day in Russia. It included fireworks, parades, and invading a neighboring country.