Starting on the ninth of the month my respiratory health dropped to the level of feral kittens. We have finally put together a plan that is improving things, with one exception: the Codeine-Guaifenesin cough syrup tastes like it was strained through sweat socks, did nothing for me, and costs twice the price of a .7 liter bottle of a really decent Mosel trockenbeerenauslese. The Rhein is more fruity but a definite dessert wine that is a wonder with cheese and crusty bread. The C&G is the waste of a mediocre plastic bottle.
The major systems are returning to normal and I should be able to achieve my old level of sarcasm by Friday.
Before getting into subject, I would put money on the leak of the Supreme Court draft to have been perpetrated by Virginia Thomas. The old copper in me sees motive and opportunity. I don't see even a slightly reputable media outlet publishing based on a rogue clerk.
Like anyone who stayed awake for American History, Tom Sullivan noticed the similarity between the battle over slavery and the battle over abortion. He is dead on that the anti-abortion states are going to want a new version of the "Fugitive Slave Act" so they can go after women who leave their states for a medical procedure in another state.
An opinion piece at NBC News 8 legal reasons to dislike Justice Alito's draft opinion on abortion by Caroline Mala Corbin, professor of law at the University of Miami School of Law gives a professional's view of Alito's draft.
Alito's logic is supposedly based on the wisdom of Sir Matthew Hale which we can find in the volume he wrote on 17th century English Common Law, The History and Analysis of the Common Law of England:
The book dealt with the criminal capacity of infants, insanity and idiocy, the defence of drunkenness, capital offences, treason, homicide and theft. Hale endorses the application of capital punishments to children in Historia, writing that "it is clear that an infant above fourteen years is equally subject to capital punishments as others of full age; for it is presumptio juris, that after fourteen years they are doli capaces, and can discern between good and evil".
…
Hale's writings on witchcraft and marital rape were extremely influential. In 1662, he was involved in "one of the most notorious of the seventeenth century English witchcraft trials", where he sentenced two women (Amy Duny and Rose Callender) to death for witchcraft. The judgment of Hale in this case was extremely influential in future cases, and was used in the Salem witch trials to justify the forfeiture of the accused's lands. As late as 1664, Hale used the argument that the existence of laws against witches is proof that witches exist.
So if DeMentis passes a law against unicorns and dragons, unicorn and dragons exist. This is "astute legal reasoning?"
I'm old enough to remember how abortion became a national issue. The Supreme Court decided that separate was not equal and schools had to desegregate. In many areas of the South they closed the public schools rather than comply and "Christians", like Jerry Falwell, opened all white "Christian" schools. Things went along for a while until the IRS decided that segregated schools could no longer qualify for tax exempt status. Upset by the ruling "Christian leaders" felt they needed to get involved in politics, chose an anti-abortion stance as the way to raise funds and and build a voter base. The Moral Majority, which was neither, was born.
Roe v. Wade was a 7-2 decision, and now 5 would eliminate it and then go on to steal more rights from citizens.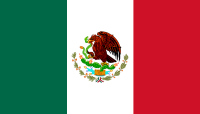 Wikipedia usually has to "lock" its Cinco de Mayo page. I suspect it may be related to the sudden appearance of sites opposing the celebration of this semi-holiday and others who have a hissy fit about any Mexican holiday being celebrated in the US.
In Mexico Cinco de Mayo or Batalla de Puebla, is only a really big celebration in the state of Puebla, where the battle took place.
The Mexican army won the Batalla de Puebla on May the 5th, 1862, but the French went on to Mexico City in 1863 after receiving reinforcements and installed Emperor Maximilian.
It has the status of St. Patrick's Day in the US, an excuse to eat different food, and drink different booze, and be obnoxious show an interest in other cultures.
Margaritas, tacos, and the destruction of piñatas, that's what it is really about.
The disaster in Ukraine caused by an unstable Russian leader reminds me of the Russian film Поручик Киж (Lieutenant Kizh) [on YouTube with subtitles].
It is most notable for the music by Sergei Sergeyevich Prokofiev, but is a relevant satire on the reign of Цар Павл I (Tsar Paul I). Paul and Putin have a lot in common, and, at this point, I can almost suggest that Putin's underlings are just as incompetent as Paul's.
In the end Russia was rid of Paul by "an attack of apoplexy" according to the court physician, whose definition of the term includes a physical attack by a group senior officers 😈
Paul was the only child of Katherine the Great, and suffered from a lack of his mother's competence.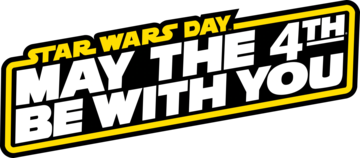 The May Day association with labor is all American, and just as controversial as everything of any consequence in history. The day is tied to a strike for the eight-hour day and the so-called "Haymarket Riot" of 1886. When it comes to "riots" and the Chicago police are involved, you are not going to find a single truth.
The dynamic duo that mucked up the Pledge of Allegiance, Dwight Eisenhower and his Republican Congress, made May 1st both Law Day and Loyalty Day so those Commie working people wouldn't get any ideas about having rights.
It's Hexennacht, but there is no Blocksberg available for dancing down here and it is so soggy that bonfires are out of the question.
Of course the Church grabbed this holiday too and called it Walpurgisnacht in honor of one of their Anglo-Saxon saints, rather than good German witches [Hexen]. The Celts celebrate Beltaine at this time of the year. It is considered the beginning of summer in much of Europe.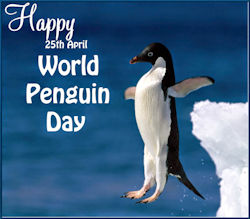 Today is World Penguin Day. Krill is the appropriate gift – well for a penguin…
Disney is not now, nor has it ever been a "private government". It had a special taxing district to construct and maintain the infrastructure at the land it owned in Orange and Osceola counties in central Florida. Disney paid property taxes to the two counties and raised $105 Million to support the infrastructure plus another $60 Million to cover the $1.0 to 1.7 Billion in bonds needed to build the infrastructure. Disney has it own fire department, but not a police department because it isn't a government.
What cancelling the Reedy Creek tax district has done is reduced about $ 165 Million in taxes Disney has been paying and transfers the liability for the bonds to the two counties. The reason for Reedy Creek was the reality that the two counties couldn't afford to build the infrastructure or obtain the funding necessary. It's not as if Disney was building an NFL stadium which would have been totally taxpayer funded. 😈
Dementis screwed Florida taxpayers. Orange and Osceola counties never got a chance to testify before the legislature sold them into bankruptcy. Their only hope is that Disney fights the law and wins.
Note: I live in a special tax district which combines my tiny town with two other areas on the Panhandle to finance a fire department. We lease police services from the Sheriff, because our own police officer would be too expensive.

It is ANZAC Day in Australia and New Zealand, which is similar to the American Veterans Day, in that it began as a remembrance of World War I, and has become more generalized over the years.
"Anzac Day commemorates the involvement of Australian and New Zealand troops in a World War I campaign on the Gallipoli peninsula in Turkey."
The Gallipoli Campaign began as a Winston Churchill [then First Lord of the Admiralty] plan that spun out of control and got a lot of people killed on both sides with nothing much changing, but then, that was quite common in World War I.
Peter Weir made a movie, Gallipoli, which, if nothing else, proves that Sergeant Alvin York, and T.E. Lawrence weren't the only people who fought in World War I.
[Note: The date is April 25 which is April 24 in the US because of the time zone difference.]

"The date as decided by UNESCO as it was also the death and birth anniversary of William Shakespeare, a world famous author. The date also coincided with the death anniversary of Miguel de Cervantes, who was a noted Spanish author. Some other well known authors whose birth or death anniversary falls on this day are Maurice Druon, Josep Pla and Halldor Laxness."

Saint George is the patron saint of England, Georgia [the country], Bulgaria, Portugal, Catalonia, and the city of Moscow. Orthodox countries tend to celebrate George on November 23rd.
PETA condemns George for his senseless slaughter of dragons. The YWCA condemns the condemnation and wants to know when PETA is going to volunteer to be DragonChow™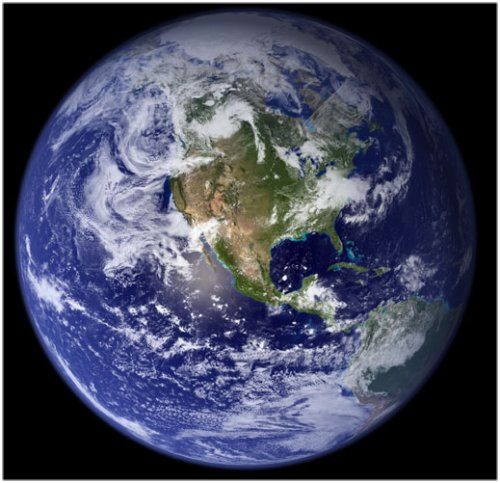 She's the only planet we have, if we blow it, we can't pack up and move.
There's no Plan[et] B.
Wikipedia has an Earth Day entry, with links to other sites.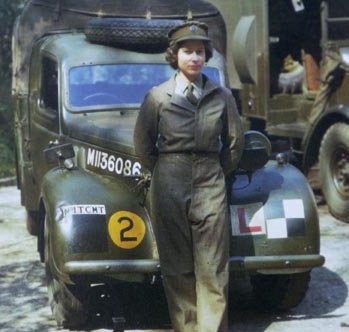 Lieutenant HRH Princess Elizabeth
It's Queen Elizabeth's 96th birthday, but any celebration will be extremely limited by the Queen's health. The official celebration of the Queen's Birthday takes place in the summer when the weather is better for outdoor events.