With this latest uproar about the Iran treaty and Huckabee's hyperbole, I would put forward something you might learn if you have ever actually known any Muslims from the Middle East.
In general Muslims aren't denying the Holocaust, they just don't see the relevance for them. As far as most Muslims are concerned what happened to Jews in World War II was a Jewish-Christian situation and they had nothing to do with it. Which is also at the root of the resentment about the creation of Israel. For Muslims there is no justice in taking their land and giving it to Jews because of what Christians did to the Jews in Europe. Is it surprising that Muslims from the Middle East believe that if the Jews are entitled to their own country, then it should be in Europe, not Palestine.

Sèvres – Grand Paris Seine Ouest – Paris Champs-Élysées
Distance: 109.5 kilometers.
The final stage, which, by gentlemen's agreement features no attacks, but a group sprint on the nineth and final circuit on the Champs Élysées. It becomes a parade of the survivors of the race that preceded it.

Christopher Froome ( GB – SKY – 031 ) [Yellow] 84h 46′ 14″


Peter Sagan ( Svk – TCS – 047 ) [Green] 432 points


Christopher Froome ( GB – SKY – 031 ) [Polka Dot] 119 points


Nairo Alexander Quintana Rojas ( Col – MOV – 051 ) 2 [White]
Team: Movistar Team ( MOV - 051-059 ) [Yellow numbers]
Stage winner: André Greipel ( Ger – LTS – 075 )
Super Combative: Romain Bardet ( Fra – ALM - 012 ) [Red numbers]
Φ Sébastien Chavanel ( Fra – FDJ – 023 ) + 4h 56′ 59″ [La Lanterne Rouge]
In a repeat of 2013 Chris Froome and Nairo Quintana finished 1-2. Chris was born and raised in the Nairobi highlands, and Nairo in the highlands of Colombia. Growing up at altitude means you have larger lungs and more efficient oxygen use than 'flatlanders' which is why they were also 1&2 for the Polka Dot [King of the Mountains] Jersey. No one born and raised on the Florida Panhandle will ever win the Tour.
The Tour is over and, quel dommage!, I haven't been able to follow it I wanted to and usually do. If you don't do all of the ground work and build the data bases and spreadsheets before the race starts, it is hard to keep up.
Comfort Control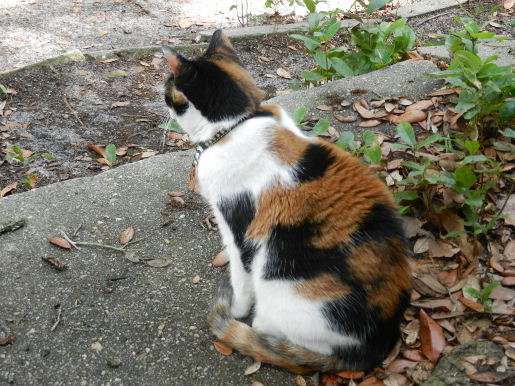 Ahhhh!
[Editor: CC is again at my front door because it is dry. Lots of rain lately.]
Badtux checked and reports that the hack doesn't affect Wranglers, only Grand Cherokees. The Wranglers have a firewall built in, but the Grand Cherokees don't.
Trump went to annoy people in Laredo, Texas, saying he was invited. He didn't seem to notice that Laredo has a low crime rate for cities its size, and local officials have been really annoyed by politicians who keep telling the world that the US-Mexico border is overrun with violent crime on the US side.
A border fence or wall isn't going to work. The people who want to cross will either dig a tunnel or use ladders. Building a wall is pork-barrel – a political pay-off to a campaign contributor. It's a waste of taxes.
Another mass shooting. This time at a movie theater in Lafayette, Louisiana. So far only three have died, one of them the shooter, and seven nine people were wounded. The shooter was a 58 59-year-old white male whose identity is known but being withheld by authorities. Since there is no speculation about motive, he must be a Christian. [I should know better than to trust CNN 'reporting']
Since he's running for the GOP Presidential nomination, Louisiana governor Bobby Jindal rushed to the scene for free media exposure.
Not only have cars become so computerized that you can't fix them with a few tools in the middle of nowhere, but outsiders can take control of them. In the UK the hack was with a digital audio broadcasting (DAB) radio signal, and in the US it was a cellular signal.
Modern cars are monitored and controlled by on-board networks of computers. The navigation/audio systems have receivers for both kinds of signals. Obviously they need to be hardened.
That would be Donald Trump. Trump is actually making Linsey Graham look good. Graham would seem to have some advisors who actually understand that the best way to deal with Trump is to make fun of him, to emphasize that he's a joke.
Watching Trump supporters try to justify their support is really sad, similar to watching a cat trying to cover a mess on a tile floor.
I have major disagreements with John McCain and I'm not shy about stating them, but he is permanently disabled as a result of being tortured while a POW. For a guy who used every deferment his family could afford to avoid military service to question the service of a disabled veteran demonstrates a total lack of class.
Trump's only 'job interview' was with his own father, so he has no idea what is actually required for a job in the private sector.
With all of the other problems California has had two recent incidents that got to me as a former driver in SoCal.
First was the wildfire that swept over I-15, the road that everyone in SoCal uses to get to and from Las Vegas. In my case it was to attend Comdex and other industry shows. Given the drought a wildfire was to be expected, but having the cars and trucks halted on the roadway and then burned was not.
Nor was what happened this weekend – a washout of I-10 at Desert Center. I-10 is the main route from LA to the East, especially Phoenix, Arizona, and a primary truck route. Having a flash flood take out a bridge on the eastbound lane, and undercut the base of the westbound lane was definitely not something anyone expected. Caltrans is hoping to reopen I-10 to two-way traffic on Friday.
It was apparently OK for Trump to malign immigrants, but the other Republican candidates have finally gotten upset with him for bad-mouthing John McCain. Even more hilarious is the reaction of Republican voters responding to polls saying they like Trump because he's the only candidate with guts enough to speak 'truth to power'. These people are apparently blissfully unaware that when you are a billionaire like Trump, you are the power.
Stephen Hawking backs venture to listen for aliens: "The £64m ($100m) initiative was launched by the Breakthrough Initiatives group at the Royal Society in London." They are going to be using radio telescopes in the US and Australia to search the near-Earth sky.
The US can't come up the funds to build and launch weather satellites, but other countries are still doing basic research.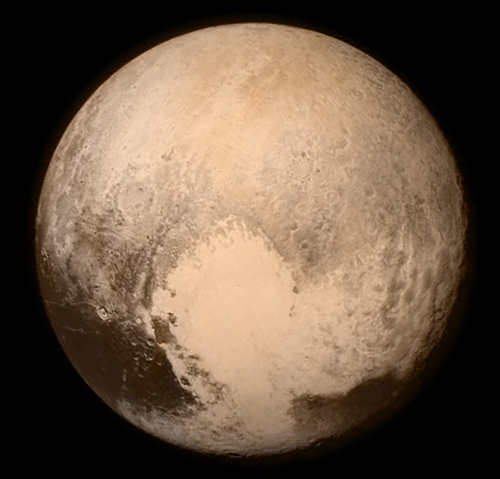 The good news is the New Horizon mission to the outer edge of the solar system.
Proving that some people have less than no class, we have people waving Confederate flags greeting President Barack Obama as he arrived at his hotel in Oklahoma. You would think that they would stay invisible after the bombing of the Federal building in Oklahoma City and the murders in South Carolina, but you can't stop bigots from displaying their ignorance.
Just as soon as they identified the shooter in Tennessee as Mohammad Youssuf Abdulazeez, you knew this was going to be classed as 'terrorism'. Heaven forfend that anyone notices that in this individual's high school yearbook he notes the discrimination he is facing because of his name, and thinks this might be considered a reason for him not to feel thrilled about the US.
On Wednesday Badtux had to say good-bye to George [AKA Mencken]. Knowing when to administer a coup de grâce is one of the responsibilities of living with furry friends. It isn't easy, even when you know it is the right thing to do.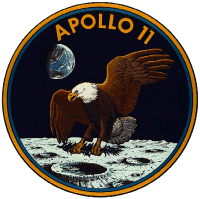 Apollo 11
Commander:
Neil A. Armstrong
Pilot: Columbia Command Module
Michael Collins, Lieutenant Colonel, USAF
Pilot: Eagle Lunar Module
Edwin E. "Buzz" Aldrin, Jr., Colonel, USAF
Launched: 16 July 1969 UT 13:32:00 (08:32:00 CDT)
Landed on Moon: 20 July 1969 UT 20:17:40 (15:17:40 CDT)
Landing Site: Mare Tranquillitatis – Sea of Tranquility (0.67 N, 23.47 E)
Returned to Earth: 24 July 1969 UT 16:50:35 (11:50:35 CDT)
Steve Bates featured Paul Krugman's analysis of the EU's demands for Greece, but I was more amazed by this: the IMF attacks EU over bailout.
The International Monetary Fund [IMF] is one of Greece's creditors, and Greece has already missed a payment to the IMF, so they have 'a dog in this fight'. They are part of the 'troika' that is supposed to be formulating the resolution to Greece's economic problems. The prime minister of Greece is going to have a hell of a time trying to get parliament to go along with the EU demands when the IMF believes the demands will make things worse.
The economics columnists at the CBC and the ABC are saying much the same as Krugman and the IMF – the EU demands are pointless, as they won't work and were designed as punishment, not a solution.
There is apparently an agreement on the Iran nuclear program that the negotiators are presenting to their governments for approval. There are several outright lies being spread in the media coverage.
The first lie is that the people making comments about the agreement, politicians mostly, have actually read the entire agreement. These statements were prepared long ago and have nothing to do with the actual agreement.
Bibi Netanyahu was the first politician to condemn the agreement, but Bibi has been warning that Iran was building a nuke since 1992, and has rather obviously been wrong for decades. Part of his status is the lie that Israel is an ally of the US. The only actual ally that the US has in the Middle East is Turkey, which is a member of NATO, and has fought along side US troops in multiple conflicts. Israel has made no commitment to defend the interests of the US, despite all of the assistance that the US has provided.
The US is responsible for encouraging Iran to have a nuclear program, and Iran has signed and is in compliance with the Nuclear Non-Proliferation Treaty. The areas that Iran has denied inspectors access to are the result of exceptions to the inspection protocols inserted in the Treaty at the insistence of the US and the USSR.
While it is totally unscientific, an Internet poll by one of the US media conglomerates [MSNBC, I think] showed that more than 85% of Americans believe that Iran can be trusted to abide by the agreement. That's about the same percentage of Americans who don't trust Congress.
Finally, this agreement has the potential to bring down the cost of gas to under $2/gallon. The sanctions against Iran have beem keeping the price elevated by reducing the supply of crude oil on the market.