Access Control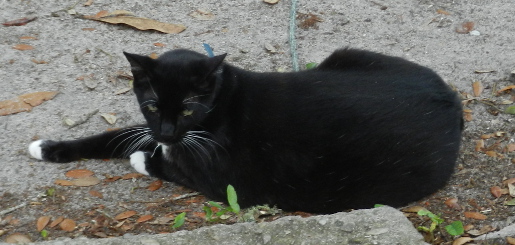 Walk around!
[Editor: When Ninja does it, the path is definitely blocked.]
So Chris Christie has leaped on the luggage rack of the GOP Presidential clown car on the same day that Macy's joined the growing list of companies severing ties with Donald Trump over his remarks about Mexico. Former NY governor George Pataki and former FL governor J.E.B.‽ made it clear that they don't agree with Trump.
Ted Cruz apparently just figured out that all of the justices of the Supreme Court are lawyers, and all of those appointed by Republican Presidents are Catholics. Currently the Court has 6 Catholics and 3 Jews.
FL Senator Marco Rubio has announced that he will oppose normalization of relations with Cuba. This is because there are still a couple of old Cubans in Calle Ocho who haven't had the common decency to die so all of the other Cuban-Americans can have normal relations with their families still in Cuba.
The FBI and BATF [Bureau of Alcohol, Tobacco, & Firearms] are investigating a series of fires at black churches in late June. Some, but not all, of the fires have been declared arson. The last church in South Carolina was burned down by the KKK 20 years ago and rebuilt.
People keep getting bitten by sharks on the North Carolina coast. Just a hint – if you are in warm water and you see schools of small fish swimming quickly in the area, get out of the water. The so-called 'bait fish' are trying to avoid the shark that's chasing them, and hungry sharks just swim and bite everything in their path. Near shore, it is probably bull sharks, especially in bays and sounds. They don't usually swallow, but they will bite off bits of people. Local authorities could post the beaches, but they are tourist areas, and the tourists come to swim. Just like a certain movie the authorities don't want close the beaches on the Fourth of July weekend … [Da dum da dum da dum …]
The second semifinal ended with Japan 2-1 England. Unfortunately Japan only scored one of its two goals. The winning goal is too painful to discuss.
This sets up a repeat of the 2011 final that Japan won on penalties after a 2-2 draw with the US. The final will be played on Sunday, July 5th.
La fête du
Canada
Day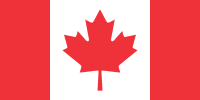 Thank you for not yet building a fence along your southern or western border, and for brewing great beer.
Greece missed a payment to the IMF of € 1.5 billion and the IMF refused to grant an extension.
As long as its creditors refuse to restructure the loans without agreements to further destroy the Greek economy, Greece is on its way out of the Euro zone.
This is a rant.
The Supreme Court has said that any two adults who show up for a marriage license have to be given one, but some clowns are trying to avoid doing it by claiming a First Amendment exemption on religious grounds.
Wrong, just totally, absolutely wrong! If you are in public service you take an oath to support the Constitution of the United States – you have to obey the law, it isn't an option. If you don't feel you can support the US Constitution, just leave public service. There is no religious exception to doing your job in public service.
It was United States 2-0 Germany at the World Cup in Canada and they will face the winner of the England – Japan game tomorrow in the final.
And Trump continues to take hits for his comments about Mexico. NBC, who not only broadcasts but was a partner in both the Miss USA and Miss Universe pageants with Trump, has severed all ties with him. Trump doesn't understand the problem of bad-mouthing millions of customers.
The world's stock markets are taking hits over the 'Greek problem'. It is looking more and more likely that the people of Greece have had it with the Euro and the European Union. The basic problem is that the austerians will never admit that their 'solutions' were stupid to begin with and prevented Greece from having any chance of recovery.
If you are obsessive about the time, you should be aware that a 'leap second' will be added to June 30th.
While I've been out of commission the Women's World Cup has been taking place in Canada. It is down to the two semi-final games with the US facing Germany on June 30th and England vs Japan on July 1st. It sort of looks like a replay of WWII. Japan is the defending world champion. Both games will be at 6PM CDT.
[Dates corrected after I realized that I had been reading a European site, and it was a day later there and in the late night/early morning.]
David Sweat, the second New York prison escapee was shot and taken into custody by a New York State Trooper. He has been sent to a hospital in Albany, the capital of New York. Sweat was captured in the town of Constable on the New York/Quebec border.
Greece has closed its banks and imposed capital controls in response to the refusal of either the International Monetary Fund [IMF] or European Central Bank [ECB] to negotiate in good faith over the Greek financial crisis.
One down and one to go in the hunt for two escaped murderers in New York. The Border Patrol encountered Richard Matt. He had a shotgun stolen from a cabin in the mountains and apparently pointed it at the Federal officers, so they shot him. This occurred within 10 miles of the New York/Canadian border. Canada is on alert for the escapees.
Law enforcement officials assume that the other escapee, David Sweat, is in the same general area.
Well, Justice Kennedy joined the more left leaning members of SCOTUS and ruled that marriage is a basic right and protected by the 14th Amendment, i.e. any two consenting adults who want to get married, can get married anywhere in the United States.
The same states that got their knickers in a twist over school integration are complaining about this ruling and again using distorted history in their arguments.
Surely You Jest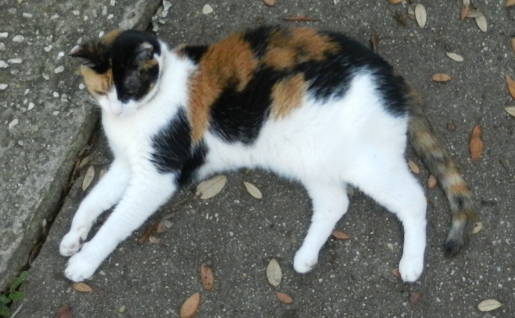 You want me to move?!
[Editor: CC is annoyed that people keep entering and leaving by the front door.]
In Repub Presidential hopeful news Bobby Jindal joined the circus the same day that Univision dropped all connection to to Donald Trump, including the Miss USA pageant, because Trump bad-mouthed Mexico and its people.
SCOTUS came down 6-3 that the latest challenge to the Affordable Care Act ['Obamacare'] was bogus, but they are stalling on releasing their decision on marriage equality.
A kind of neat product I stumbled upon is a 'smart' smoke alarm battery. YMMV, but smoke detectors are a pet peeve of mine.