Ian Verrender, the ABC's business editor, looked at the Trans-Pacific Pact and concluded – We've been sold out by the TPP sham:
Where is Cleisthenes when you really need him?

The man considered the father of democracy would be aghast at the turn of events last week, when 12 countries around the Pacific Rim gathered together and happily agreed to sell out their citizens, to elevate the interests of global corporations above their own sovereign law.
The NAFTA disaster showed the effect of these 'trade agreements' – the rich get richer and the poor get screwed.
It's the second Monday in October, so it is Thanksgiving Day in Canada. Have a happy one.
The US Federal government has decided to call it Columbus Day, even when it isn't on the 12th of October which was the second Wednesday in 1492. But it's okay that the holiday can be on the wrong day, because Christopher Columbus [AKA: Cristoforo Colombo, Cristóbal Colón] didn't find what he was looking for and identified what he did find incorrectly. The important thing is that a large area of the map got changed from "here be dragons and sea serpents," to "here be gold and cannibals" and no mention was made of the oppressive heat, mosquitoes, or hurricanes.
I was helping a neighbor file a government form on-line today and that was two hours I will never get back. This was one of the worse forms I have ever encountered. Not only was it often illogical, they asked multiple choice questions and didn't supply a correct answer. Others were true/false questions that were worded to have more than two answers.
The worse part was when you got to the end and had to swear under penalty of perjury that all answers were true. When you testify in court you swear to tell "the truth, the whole truth, and nothing but the truth" … except you have two lawyers making damn sure you can't tell the whole truth.
Writing questionnaires is a skill that requires training and experience. Not everyone can do it, and many of those who can't seem to work as government contractors.
Turkey enters mourning after Ankara blasts killed almost 100:
Turkey is beginning three days of mourning after two blasts at a peace rally in the capital Ankara killed at least 95 people on Saturday, the deadliest ever such attack in Turkey.

The attack left 245 people injured, with 48 of them in a serious condition.

TV footage showed scenes of panic and people lying on the ground covered in blood, amid protest banners.

The government called the blasts a "terrorist act" and angrily rejected allegations that it was to blame.
People were demonstrating against the ongoing violence between the PKK [Kurdish separatists] and Turkish forces. The bombs could have been detonated by groups associated with the PKK, or the Turkish government, or ISIS, or some other homicidal group of whackoes looking for some media coverage.
Netgear router exploit has been detected. The patch will be out next Wednesday for the firmware. The exploit allows external access to the router to change the DNS settings among other things.
The first thing I did when I bought my new wireless router was to upgrade the firmware. I have yet to buy anything that has the current version of the firmware installed. I have serious doubts as to the number of users who are even aware that devices like routers and printers have firmware and/or device drivers that may need upgrades.
US to abandon training new Syria rebel groups:
The US is to end its efforts to train new Syrian rebel forces and says it will shift to providing equipment and weapons to existing forces.

Its $500m (£326m) programme was heavily criticised after it emerged that US-trained rebels had handed vehicles and ammunition over to extremists.

It emerged last month that only four or five of the fighters were in Syria.
When it became obvious that the program wasn't working the Pentagon actually changed to a different program instead of doubling down and wasting even more time and money.
Rather amazing actually…
Not Too Bright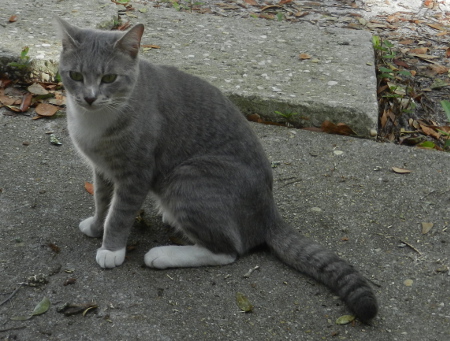 What's a Godot?
[Editor: I think Hadley got conned by CC into waiting for nothing.]
Russian Caspian missiles 'fell in Iran':
Four Russian cruise missiles fired at Syria from the Caspian Sea landed in Iran, unnamed US officials say.

It was unclear whether the missiles caused any damage, they said.

On Wednesday, Russia said it had fired 26 missiles at 11 targets in north and north-west Syria – about 1,500km (930 miles) away. On Thursday, it reiterated that all the rockets hit their targets.
If you are launching in the Caspian and targeting Syria without going through Turkish airspace, you go over Iran and Iraq. For the Russians and their lack of spending on weapons for decades, a failure rate a little above 15% isn't too bad. It is reasonable to assume that there are all kinds and types of US surveillance of the entire area, so US officials should know, but why would they talk about it?

The rightwing 'lint' [too far out to be fringe] can't even agree on a House Speaker: Republican Kevin McCarthy has dropped out of the race to be speaker of the US House of Representatives.
The GOP have 247 seats in the House. It requires 218 votes to elect a Speaker. Currently at least 30 of the 'lint' faction won't support anyone who can win 188 votes from from the remaining 217 relatively sane Republicans.
Essentially they don't want Boehner, and can't elect one of their own, so we have a three party split in an organization designed for two parties.
Pass the popcorn. It's a Wes Craven adaptation of a Chaplin screenplay, starring the Marx Brothers and the Three Stooges with George Hamilton as the retiring Speaker of the House.

Position: 42.0N 37.0W [10PM CDT 0300 UTC].
Movement: East [080°] near 35 mph [56 kph].
Maximum sustained winds: 65 mph [100 kph].
Wind Gusts: 80 mph [130 kph].
Tropical Storm Wind Radius: 310 miles [500 km].
Minimum central pressure: 977 mb.
Currently about 595 miles [ 960 km] West-Northwest of the Azores.
At 10PM CDT the NHC determined the storm had transitioned to a post-tropical cyclone. This is the final advisory.
Here's the link for NOAA's latest satellite images.
[For the latest information click on the storm symbol, or go to the CATEGORIES drop-down box below the CALENDAR and select "Hurricanes" for all of the posts related to storms on this site.]
The Australian Government hails 'giant foundation stone' for Australia
The Trans-Pacific Partnership (TPP) was clinched in the US city of Atlanta overnight after days of marathon talks and could influence everything from the price of cheese to the cost of cancer treatments.

The controversial deal involves Australia, Canada, the United States, Japan, Malaysia, Mexico, Peru, Brunei, Chile, New Zealand, Singapore and Vietnam.

It is expected to face great difficulties getting through a hostile US Congress and is also looking shaky in Canada, which is facing an imminent national election.

The Australian Government also has to convince parliament to back the agreement, Labor is seeking a briefing about the closely held detail of the deal.
The CBC doesn't see much in the pact for people: Trans-Pacific Partnership unlikely to lower grocery or car costs much.
The BBC isn't particularly interested.
Bernie Sanders is right. These deals haven't ever been good for workers or the middle class. This deal should be called the "Full Employment for Vietnam Pact", because that's where the lowest wage rates exist.
The BBC reports on our 'culture': US boy, 11, held for shooting dead eight-year-old neighbour
An 11-year-old boy in the US state of Tennessee has been held on suspicion of shooting dead an eight-year-old girl in a row over a puppy.

The boy has been charged with first-degree murder as a juvenile.

According to police, he shot neighbour McKayla Dyer on Saturday evening after she refused to let him see her puppy.
Since he killed her, he probably has an Eddie Eagle certificate from the NRA. Apparently the boy's father kept his shotgun loaded in case of the zombie apocalypse.
As the victim is a cute little blond, I surprised the US media isn't covering it 24/7.

Position: 40.0N 53.1W [10PM CDT 0300 UTC].
Movement: East-Northeast [065°] near 29 mph [46 kph].
Maximum sustained winds: 80 mph [130 kph].
Wind Gusts: 100 mph [160 kph].
Tropical Storm Wind Radius: 275 miles [445 km].
Hurricane Wind Radius: 45 miles [ 75 km].
Minimum central pressure: 974 mb.
Currently about 465 miles [ 745 km] South of Cape Race, Newfoundland.
Beginning to weaken while picking up speed to the Northeast.
Here's the link for NOAA's latest satellite images.
[For the latest information click on the storm symbol, or go to the CATEGORIES drop-down box below the CALENDAR and select "Hurricanes" for all of the posts related to storms on this site.]
While I've been watching Joaquin, the Carolinas have been experiencing a 1000-year rain/flood event. The rain has tapered off but the flooding is far from over. So far there have been almost a dozen known deaths related to the storms. There are small dams and levees breaching. Roads and bridges have been washed away, while others are flooded. The power is out, and there is "water, water, everywhere nor any drop to drink" as the floods have contaminated drinking water systems.
Joaquin will probably be retired from the list of names after the mugging of the Bahamas. It was the most powerful storm since Igor in 2010, with winds of 155 mph and pressure of 934 mb.
It is almost certain that people died in the Bahamas, and the crew of the El Faro, 28 Americans and 5 Poles, have probably perished.