Category —
Cat Blogging
Wool shorn off an overgrown sheep found near Canberra yesterday has set an "unofficial" world record for the heaviest fleece removed in one shearing, the RSPCA says.

The sheep, found yesterday, underwent a risky shearing operation to remove 40.45 kilograms of wool.

It smashed the previous world record held by a sheep in New Zealand called Shrek, whose fleece weighed 27 kilograms.
…

After shearing, the sheep weighed in at 44 kilograms.
This was the second attempt by Australia to capture Shrek's crown. First was Shaun the sheep [not related to this Shaun the Sheep] in Tasmania who came in short at 23.5kg.
September 2, 2015 No Comments
King of the Honda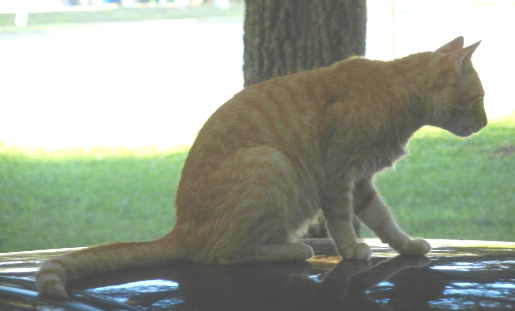 Woot!!!!
[Editor: The Great Pumpkin has captured the top of the Honda. In most places it would be King of the Hill, but Florida doesn't really have hills, so the Honda has to stand in.]
August 28, 2015 4 Comments
August 15, 2015 5 Comments
August 14, 2015 6 Comments
Siesta Interrupted

Do you mind?
[Editor: CC is not pleased with my camera noises.]
August 7, 2015 6 Comments
Comfort Control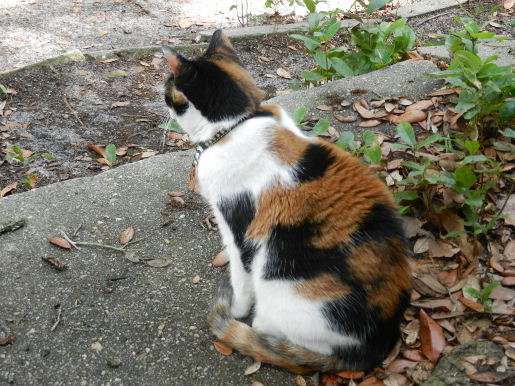 Ahhhh!
[Editor: CC is again at my front door because it is dry. Lots of rain lately.]
July 24, 2015 2 Comments
On Wednesday Badtux had to say good-bye to George [AKA Mencken]. Knowing when to administer a coup de grâce is one of the responsibilities of living with furry friends. It isn't easy, even when you know it is the right thing to do.
July 17, 2015 9 Comments
Access Control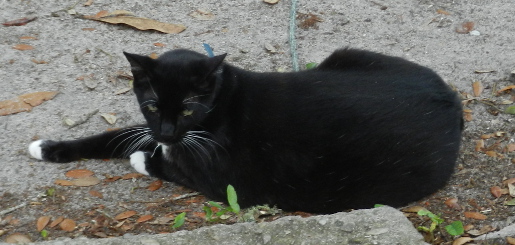 Walk around!
[Editor: When Ninja does it, the path is definitely blocked.]
July 3, 2015 4 Comments
Surely You Jest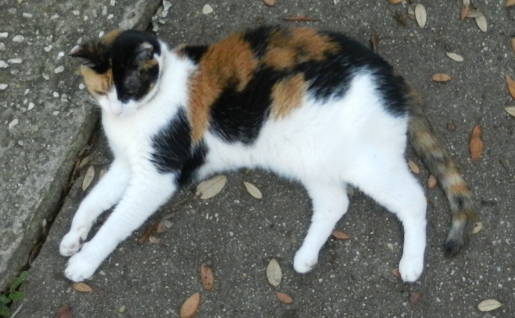 You want me to move?!
[Editor: CC is annoyed that people keep entering and leaving by the front door.]
June 26, 2015 Comments Off on Friday Cat Blogging
End Of His Rope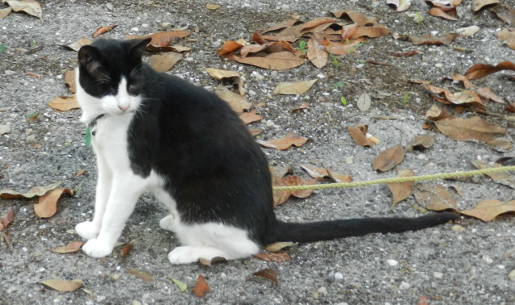 How about some service here…
[Editor: Wonder waiting for his 'staff' to untangle the rope.]
June 19, 2015 2 Comments
Leisure Class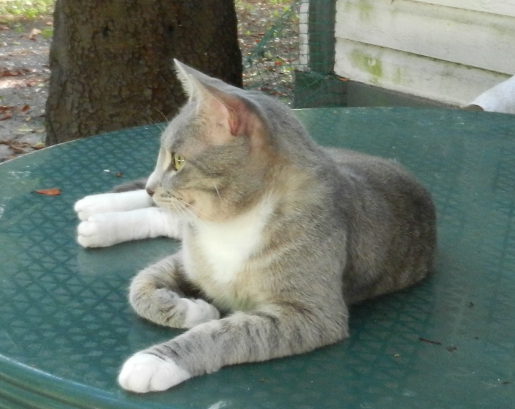 [Editor: Hadley doing what he does best … nothing.]
June 12, 2015 4 Comments
CC Is Annoyed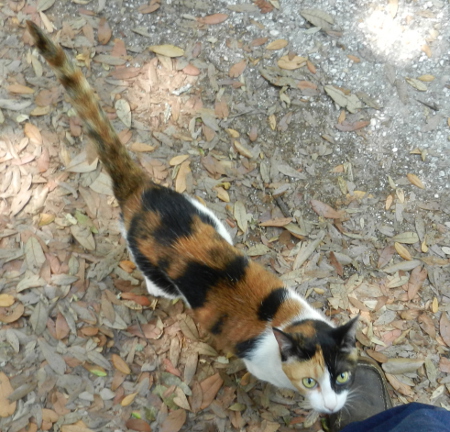 How about some attention?
[Editor:
CC thinks I should limit my recovery to the essentials – scratching her head..]
May 25, 2015 4 Comments
Wonder Weeds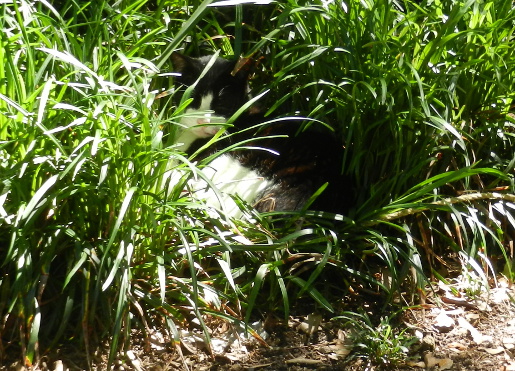 Zzz…zzz…zzz
[Editor: My neighbor wanted this picture of Wonder 'poised to attack his prey'. I didn't tell him that Wonder was sleeping, not hunting.]
The Friday Ark for lots of animal pictures.
May 15, 2015 8 Comments
Introducing PJ
Where am I?
[Editor: PJ is outside while his 'house' is being de-fleaed.]
The Friday Ark for lots of animal pictures.
May 8, 2015 9 Comments