The BBC reports on the New Zealand elections
It may not rival the US presidential election for high drama, but New Zealand voters going to the polls on Saturday to elect a new government see the choice they are making in much the same terms: more of the same, or time for a change?

The difference is that New Zealand has had nine years of centre-left government led by Helen Clark's Labour Party. She is now being challenged by a former market trader and self-made millionaire, John Key, who has rejuvenated the centre-right National Party and turned it into a likely election winner.
As they are on the other side of the dateline, it is Saturday afternoon in New Zealand and the voting is under way. The election was called a month ago and they vote on Saturday.
November 7, 2008 1 Comment
Every four years people forget that they are not voting for President, they are voting for the 538 people who actually get to vote for President. The new President will be elected after those 538 people vote, and their votes are tallied in December, not before.
This is known as the Electoral College, and while the precedent is for them to vote the way their states voted, there is no way of guaranteeing that they do, and nothing is done to them if they don't. This system frankly sucks, and it is not the way things should be, but the less populous states are not apt to agree to a reasonable change to the Constitution allowing the President to the elected by the people.
November 7, 2008 13 Comments

Position: 19.3 N 80.5 W [12 AM CST 0600 UTC].
Movement: Northeast [045°] near 6 mph.
Maximum sustained winds: 120 mph [185 kph].
Wind Gusts: 140 mph.
Tropical Storm Wind Radius: 115 miles [185 km].
Hurricane Wind Radius: 30 miles [35 km].
Minimum central pressure: 958 mb ↓.
It is about 40 miles [65 km] Southwest of Little Cayman hurricane force winds and large waves are battering the the Cayman Islands.
A Hurricane Warning remains in effect for the Cayman Islands.
A Hurricane Warning is now in effect for the Cuban provinces of Sancti Spiritus, Ciego de Avila, Camaguey, and Las Tunas.
A Tropical Storm Warning and a Hurricane Watch are now in effect for the Cuban province of Granma.
Here's the link for NOAA's latest satellite images.
[For the latest information click on the storm symbol, or go to the CATEGORIES drop-down box below the CALENDAR and select "Hurricanes" for all of the posts related to storms on this site.]
November 7, 2008 Comments Off on Hurricane Paloma – Day 3
Zoology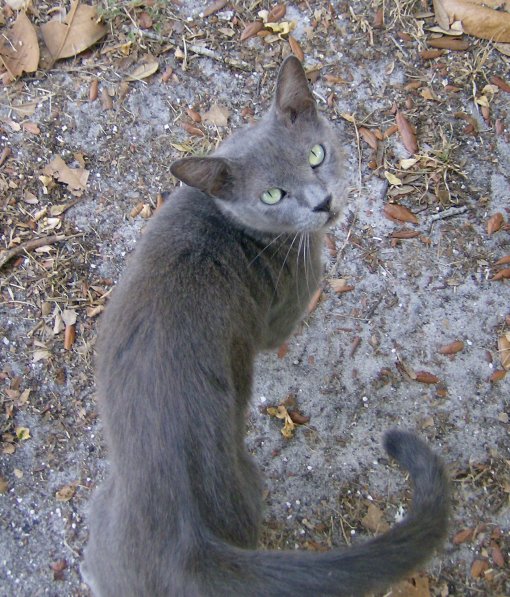 What is it?
[Editor: Leo and Medium Grey investigate a small brown snake lured out of its burrow by the sun.
[Update: Scientifically speaking, what they are annoying is a glass lizard, not a snake. It doesn't have legs, but it does have movable eyelids and external ear openings. They are called glass lizards because their tails break off easily and regenerate – this allows them to escape from predators.]
November 7, 2008 10 Comments