The St. Petersburg Times reports that State Farm Insurance withdrawing from Florida property market
State Farm, the largest private property insurer operating in Florida, filed plans to stop selling property insurance statewide.

The pullout includes insurance coverage for home and condo owners, renters, personal liability, boats, personal articles, and business property and liability. The company will continue to write auto policies, where it is the market leader, and other insurance lines.
Another million home and business owners are going to be applying for the state's insurance coverage. State Farm and other insurance companies are in trouble because of bad investments, and the policy holders are being tapped to make up the Wall Street losses. These companies aren't really insurance companies anymore, they are Wall Street gamblers. The policies they write are an excuse to get enough money to feed their addiction.
The entire insurance industry is broken. Governments should just give up on them as a bad idea, and create their own insurance pools. Flood insurance has already been forced upon the Federal government, so they may as well provide full coverage and stop this charade of the "free market". The insurance industry is only interested in guaranteed profits and no risks.
January 27, 2009 4 Comments
John Updike died today. His writings have dominated American fiction for so long that it was a shock to hear he passed.
Over the years he has written such an amazingly large collection of stories and novels that he is almost guaranteed his own shelf at a library. After a while you forgot that he was just a man, and therefore mortal.
January 27, 2009 Comments Off on RIP John Updike 1932-2009
January 27, 2009 Comments Off on MHNT – Episode Four – The Hedgemony Strikes Out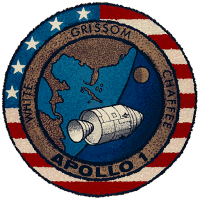 January 27, 1967
Virgil "Gus" Ivan Grissom, Lieutenant Colonel, USAF
Edward Higgins White, II, Lieutenant Colonel, USAF
Roger Bruce Chaffee, Lieutenant Commander, USN
January 27, 2009 5 Comments