After a long battle with cancer Elizabeth Edwards died at home late this morning, surrounded by family and friends.
She was a military brat and a tireless advocate for health care and other issues that affect real people. Her voice will be missed.
December 7, 2010 11 Comments
"a date which will live in infamy…"
The official US Navy site on the Pearl Harbor attack.
There will be a memorial service aboard NAS Pensacola that normally features local survivors of the attack.
They have their own license plates: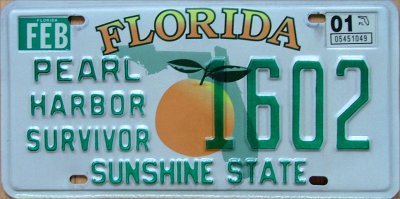 December 7, 2010 6 Comments