The Miami Herald reports that Pam Bondi, Florida's Attorney General, has joined a law suit over Zero's 'attack on religious freedom', a Republican construct.
She hasn't filed a case against any of the financial institutions stealing homes in Florida, but she will devote state resources to this political talking point.
This is, of course, all part of the Republican 'War on Women', which will really help them at the ballot box. [/snark]
I don't supposed she noticed that Virginia Republicans have been fleeing from the 'Assault with a Foreign Object' bill, and have tabled the 'fertilized eggs are people' bill because of the backlash.
February 24, 2012 2 Comments
The CBC has an article on the pending availability of the $25 Raspberry Pi motherboard that focuses on the software developed for it by Seneca College of Canada.
I wrote about the board before, but now it is real with a release version of the board. Initially it will be available from the Raspberry Pi web site, but it will hopefully establish another purchase point on this side of the Atlantic.
This goes back to the hobbyist days of microcomputers, when people programmed their own machines, and generally played with them.
I'll probably splurge and get the $35 version that has more capability.
February 24, 2012 Comments Off on It's Almost Here
Looking For Trouble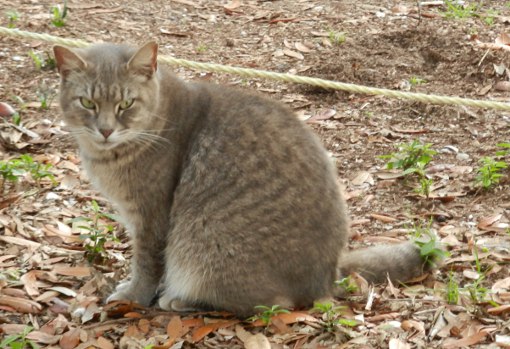 I didn't do it … yet…
[Editor: Lucrezia at rest after a frantic battle with a blowing leaf.]
February 24, 2012 5 Comments