Waiting For Go… The Phone Company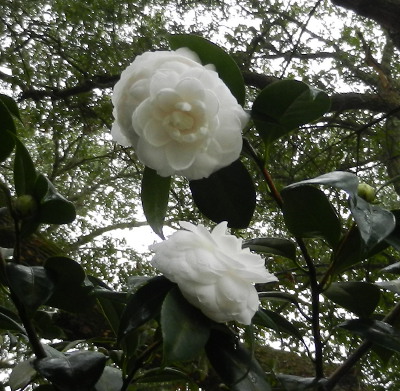 At some unknown time between 8AM and 7PM someone was suppose to attend to the problem of my communication isolation, but I'm still not operating normally. I used the connectivity I had for a while to upload a picture of the first camellias of the season. I expect they will be out for Christmas in a couple of years.
It started raining and everything is back to where it was yesterday, i.e. static bursts on both lines.
If you are wondering why I don't switch to cable, my Mother's cable has been acting up for several days, so I wouldn't have gained anything.