It's time for the Yukon Quest and this year it goes from Whitehorse to Fairbanks, the hard course. Don't expect the race times to be close to last year's pace because the worse bit of the trail is at the end when you go West, and the teams and mushers are tired.
Whitehorse 2089 feet [637 meters] Start
Braeburn 2326 feet [709 meters] 100 miles [161 km] 4 Hours + Start Offset Stop
Carmacks 1722 feet [525 meters] 77 miles [124 km]
Pelly Crossing 1558 feet [475 meters] 73 miles [117 km]
King Solomon's Dome 4002 feet [1220 meters]
Dawson 1050 feet [320 meters] 202 miles [325 km] 36 Hour Stop
American Summit 3920 feet [1195 meters]
Eagle 880 feet [268 meters] 147 miles [237 km] 4 Hour Stop
Circle 597 feet [182 meters] 159 miles [256 km]
Central 435 feet [133 meters] 74 miles [119 km]
Eagle Summit 3685 feet [1123 meters]
Mile 101 2250 feet [686 meters] 33 miles [53 km]
Rosebud Summit 3640 feet [1109 meters]
Chena Hot Springs 750 feet [229 meters] 42 miles [68 km] 8 Hour Stop
Fairbanks 440 feet [134 meters] 45 miles[72 km] Finish
It is around 1000 miles [1600 kilometers].
The trail between Central and Chena Hot Springs checkpoints is really a nasty piece of work, going up and down two mountains at the end of the race. In the even years it is out of the way early while mushers and teams are fresh. In 2011 the run up Eagle Summit in bad weather took out veterans. Brent Sass's Silver, one of the best weather dogs ever has retired, so we can hope that at least the weather will be decent.
The race starts on Saturday.
February 1, 2013 Comments Off on The Yukon Quest Trail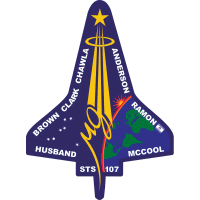 Commander:
Rick Douglas Husband, Colonel, USAF
Pilot:
William C. McCool, Commander, USN
Payload Commander:
Michael P. Anderson, Lieutenant Colonel, USAF
Mission Specialist:
Kalpana Chawla, PhD
David M. Brown, MD, Captain, USN
Laurel Blair Salton Clark, MD, Captain, USN
Payload Specialist:
Ilan Ramon, Colonel, Israel Air Force
February 1, 2013 Comments Off on Columbia
Customer Complaint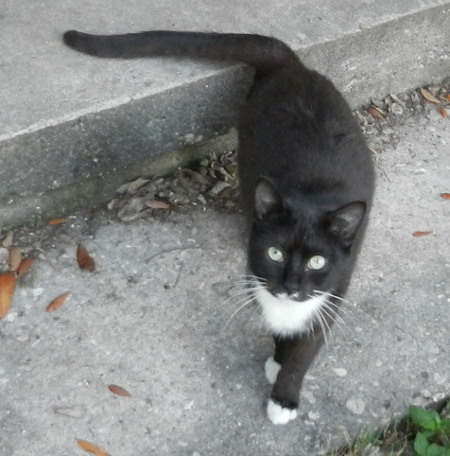 The service is terrible!
[Editor: Mini-Sox is outraged that I had the effrontery to come out in the late afternoon without bringing his dinner.]
February 1, 2013 10 Comments