Despite the fact that the latest poll says that about 69% of the people don't want to change the country's flag, New Zealand adds fifth 'Red Peak' design to flag shortlist after public pressure.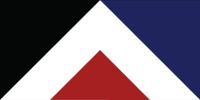 ————————————————————————————————
Volkswagen CEO Martin Winterkorn quits following emission scandal; VW hires same law firm BP used during 2010 oil spill.
The VW board wants this over with, not dribbling out for months. They are conducting their own investigation to rid the corporation of anyone directly involved in this mess. The firm that BP used was good at negotiating a settlement. BP has since tried to back away from the settlement, but that's BP. It sounds like VW wants this settled ASAP.
September 23, 2015 6 Comments

Position: 19.9N 46.0W [10PM CDT 0300 UTC].
Movement: East [090°] near 5 mph [ 7 kph].
Maximum sustained winds: 40 mph [ 75 kph].
Wind Gusts: 55 mph [ 90 kph].
Tropical Storm Wind Radius: 140 miles [220 km].
Minimum central pressure: 1005 mb.
Currently about 1120 miles [1805 km] East of the Leeward Islands.
Ida is just meandering.
Here's the link for NOAA's latest satellite images.
[For the latest information click on the storm symbol, or go to the CATEGORIES drop-down box below the CALENDAR and select "Hurricanes" for all of the posts related to storms on this site.]
September 23, 2015 Comments Off on Tropical Storm Ida – Day 6
You can watch the arrival of the equinox at Archæoastronomy. It takes/took place at 3:21AM CDT.
It's time to man the rakes in northern climes while Spring arrives below the Equator.
September 23, 2015 2 Comments