Posts from —
October 2015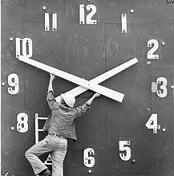 Daylight Savings Time ends in the US Sunday morning, November 1st at 2AM. It becomes 1AM and you get an extra hour of sleep, unless you work the "graveyard shift".
Most new devices make the change automatically, although many, like my clock radio, change under the old system and have to be ignored for a couple of weeks.
"Fall back – Spring ahead"
October 31, 2015 Comments Off on US Clock Change This Weekend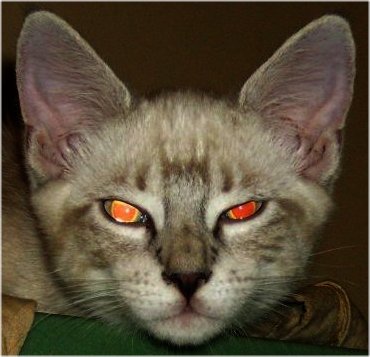 Whether you celebrate Celtic New Year's Eve [Samhain], the evening before All Saints Day [Halloween], or the posting of Martin Luther's Ninety-Five Theses in 1517 [Reformation Day], have a happy one.
Wikipedia does its normally thorough job of covering all of the bases on the holidays that share October 31st.
These are my remembrances of a traditional American Halloween.
Locally we are having thunderstorms and 'Autumn Festivals'.
October 31, 2015 11 Comments
While California burns and Texas continues to flood, the collection of clowns that constitute the candidates for the Republican Presidential nomination are so miffed and put out with the debates, that they have decided to organize their own debates without the Republican National Committee or the media.
OK, fine, but I have to wonder what the point is of staging debates that don't include any free national television air time, and will cost the candidates money to arrange because the GOP isn't involved to handle the expenses. I realize that Trump believes that people will do whatever he wants to just see him, but that isn't the way it works.
October 30, 2015 4 Comments
NPR reports that Soon It'll Be OK To Tinker With Your Car's Software After All. The vehicle's software had been protected by copyright law, but 'backyard mechanics' wanted to mess with it and a change in the law will allow them to do it without the threat of prosecution.
The reality is that Chip tuning has been alive and well for years, and there are web sites that provide people with the hacks to do what VW did, just not affecting as many vehicles at one time.
There is a long history of individuals modifying their vehicles and computers in the US. Laws won't stop it, anymore than Prohibition stopped drinking.
October 29, 2015 4 Comments
The BBC reports that "blimps happen".
A military reconnaissance airship broke away from its mooring tower at the Aberdeen Proving Ground in Maryland and was finally recaptured in Muncy, Pennsylvania after leaving about 18,000 people without electricity. The trailing mooring cable was pulling down power lines.
There was a report of another 'blimp' being sighted in Boulder, Colorado, but it was just another Republican debate. We learned that the only reason people think Republicans are batshit crazy is because the media insists on reporting what they say.
October 28, 2015 8 Comments
I've been generally trapped inside the past couple of days watching 4.63 inches of rain get dumped on me. I couldn't do things that I wanted, and was unsure if we would make it through the storm without some moron speeding on the main roadway and skidding on the water that always collects on that street. Most of the skids seem to target one utility pole that is part of the circuit supplying power to my house. Fortunately the water was deep enough that speeders were flooding out their engines before skidding.
Since I was inside I got to see the 'roid rage' of the 'school resource officer' in South Carolina who threw a 16-year-old around when she didn't "respect his authority" in the classroom.
I'm serious about suspecting anabolic steroid use by the officer based on the video. This is a problem that isn't being addressed by police departments. If you can't control yourself, you will never be able to control others.
We were taught 'come-along holds' in the police academy. These were techniques that convinced people who were not in a chemically altered state that coming along and cooperating was the best course. Refusing would cause you pain. Some of the techniques were modified versions of wrestling holds.
October 27, 2015 4 Comments
We might have to wait another year, but other countries are choosing leaders – Guatemala election: Comic Jimmy Morales elected president.
I was drawn to this election because it was a complete neophyte entertainer winning the election handily [70%] against a long-time politician, the former first lady of the country, basically Trump vs. Clinton.
The voters were apparently fed up with politics as usual, and went for a complete outsider.
October 26, 2015 4 Comments

Position: 25.3N 100.6W [ 4PM CDT 2100 UTC].
Movement: Northeast [040°] near 22 mph [35 kph].
Maximum sustained winds: 30 mph [ 45 kph].
Wind Gusts: 45 mph [ 70 kph].
Minimum central pressure: 1004 mb ↑.
Currently about 45 miles [ 70 km] Southwest of Monterrey, Mexico.
After crossing the coastal mountains the storm is in the highlands of central Mexico on a course that will take it into Texas around McAllen.
Patricia has degenerated into a remnant low pressure system, and the NHC has stopped issuing advisories at 4PM CDT.
Here's the link for NOAA's latest satellite images.
[For the latest information click on the storm symbol, or go to the CATEGORIES drop-down box below the CALENDAR and select "Hurricanes" for all of the posts related to storms on this site.]
October 24, 2015 Comments Off on Remnant Patricia – Day 2

Position: 20.2N 104.6W [10PM CDT 0300 UTC].
Movement: North-Northeast [020°] near 20 mph [31 kph].
Maximum sustained winds: 130 mph [215 kph].
Wind Gusts: 160 mph [255 kph].
Tropical Storm Wind Radius: 140 miles [220 km].
Hurricane Wind Radius: 35 miles [ 55 km].
Minimum central pressure: 946 mb ↑.
Currently about 50 miles [ 75 km] Southeast of Puerto Vallarta, Mexico.
After almost 4 hours inland the wind speed has reduced to Category 4 level at 10PM.
At 6:15PM CDT [2315 UTC] the storm made landfall near Cuixmala, Mexico with sustained winds of 165 mph [270 kph] and a pressure of 920 mb.
This is the strongest hurricane to affect the Western Hemisphere, replacing Hurricane Wilma [2005] as the lowest measured pressure 879 mb, and with 200 mph constant winds. The readings were directly taken by Hurricane Hunter aircraft. This is like a huge EF-5 tornado.
At 4PM CDT the storm is losing a little strength while speeding up, which is better news than remaining unchanged. At 7PM the weakening continues.
A Hurricane Warning is in effect for San Blas to Punta San Telmo.
A Tropical Storm Warning is in effect for East of Punta San Telmo to Lazaro Cardenas and North of San Blas to El Roblito.
Here's the link for NOAA's latest satellite images.
[For the latest information click on the storm symbol, or go to the CATEGORIES drop-down box below the CALENDAR and select "Hurricanes" for all of the posts related to storms on this site.]
October 23, 2015 4 Comments
If they were attempting to demonstrate that the special committee on Benghazi wasn't a political hatchet job, the Republicans really should have gotten a stop watch for Trey Gowdy, or at least turned off the timer that was supposed to be used to provide members of the committee equal time for questions. When someone complains that a member is over their time limit by 4 minutes, and the chairman's solution is to give the time-hog another minute and let him go over that limit, while cutting off the other side at the first ding – that is politics.
This is the eighth investigation of Benghazi. There were only two investigations of 9/11. Instead of wasting money on this silliness, they should spend it on more secure diplomatic facilities overseas.
The only reason for dragging this out is politics. Not only is there no smoking gun, they can't even find an ashtray…
October 22, 2015 3 Comments
Justin Trudeau is making it obvious from the beginning of his tenure that Canada has a new government.
Immediately he informed Obama that he was pulling Canadian Defense Forces out of the wars in Syria. Since he was no longer risking the loss of aircraft bombing ISIS, he will be withdrawing Canada from the F-35 Joint Strike Fighter program, and save a lot of money.
He wants money to start building and/or repairing Canada's infrastructure. Putting people to work and increasing the real assets of your country – what a concept!
October 21, 2015 2 Comments
The BBC covers his latest nastiness – Netanyahu Holocaust remarks: Israeli PM criticised
Israel's Prime Minister Benjamin Netanyahu has been criticised for saying a Palestinian leader persuaded the Nazis to carry out the Holocaust.

Mr Netanyahu insisted Adolf Hitler had only wanted to expel Jews from Europe, but that Grand Mufti of Jerusalem Haj Amin al-Husseini told him: "Burn them."

However, the chief historian at Israel's memorial to the Holocaust said this account was factually incorrect.

Israel's opposition leader called it "a dangerous historical distortion".

A senior Palestinian official meanwhile said it showed Mr Netanyahu hated Palestinians so much he was willing to absolve Hitler.
Netanyahu has used Ahmadinejad's mistaken statements about the Holocaust to advocate bombing Iran. He is casting Palestinians as demons so others won't condemn him when he continues the ethnic cleansing he has been engaged in since becoming Prime Minister.
October 21, 2015 Comments Off on Yes, He Is That Evil
All of the pundits, talking-heads, sources, VSP, 'No Label', Centrists, commentators, etc. were, as usual, wrong. You don't get invited back if you know what you are talking about, which is why it is 'news' when Joe Biden finally told people that he really wasn't running for President.
Joe Biden wasn't launching 'trial balloons', it was the commentariat who were filling the lifting envelop with their significant output of hot air, but they didn't have anyone in the basket.
If you weren't paying attention in 2008, you missed the deal that Obama cut with Hillary that included the Secretary of State gig and non-interference in 2016, for Clinton support. Biden does not have access to the Obama organization because of the 2008 deal.
October 21, 2015 Comments Off on Wrong, As Usual
Party Leaders for the election:

Liberals :
Justin Trudeau, who will be the new Prime Minister.

Conservatives :
Stephen Harper, who will still be in Parliament, but has resigned as the leader of his party.

New Democratic Party :
Thomas Mulcair, who is still in Parliament and remains leader of his party.

Bloc Québécois :
Gilles Duceppe, who lost his seat in Parliament and probably his job as party leader.

Greens :
Elizabeth May has retained her seat in Parliament and leadership for the time being.
The feeling seems to be that voters were tired of austerity, felt the economy was stagnant, and didn't like the government's foreign policy. They wanted a change from Harper's 'doom and gloom'.
October 20, 2015 Comments Off on Who's Who In Canadian Politics