The media concentrate on these elections, terrorism, and wars so people won't notice the real crisis: the candy cane shortage.
Last year Herseys bought Allan Candy, the largest US manufacturer of canes, and shipped the production to Mexico, as they had already done with all of their chocolate production. The factory for the candy canes hasn't come up to speed, so Chinese 'candy canes' in almost any flavor other than peppermint are all that are available. 🙁
December 23, 2015 6 Comments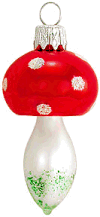 … and how can Santa Claus visit every house, go down chimneys, leave toys, all over the world in one night?
One of the answers is found on European Christmas trees.
Read about Finland's version of the Julbock, Joulupukki.
Note: Don't try this at home unless you have the kidneys of a reindeer. It also explains why gnomes are so cheerful. [This is one of my most searched for posts, almost as big as the Shi'ia oil map, or the Alaska-Russia border. It is a bit disconcerting to see the number of people around the world whose interests are as weird as mine, but they are all hits on the counter.]
December 23, 2015 Comments Off on How Do Reindeer Fly?
Yes, today is the celebration of the very untraditional Festivus.
If you celebrate I hope all of your grievances were aired and the airing did not involve the Festivus pole being used in an inappropriate fashion.
December 23, 2015 4 Comments