Posts from —
January 2016
The Iowa Caucuses take place on Monday night. There is no absentee balloting – to be counted you have to show up at the appointed location, at the appointed time, to support your choice for your party's nominee for President.
The polling gives people jobs, and fascinates political junkies, but it is no guarantee. Right now the weather may determine who wins. It isn't important how many people say they will support any candidate, the important number is how many people are willing to show up in the cold and wet on a Monday night.
The most consistent voters are the senior citizens, the people who like to drive at night the least. If it is cold and the roads are slippery, a lot of people are going to stay home. The winners are going to be the candidates who can get their supporters to show up.
January 30, 2016 4 Comments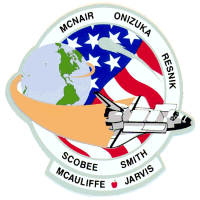 Commander:
Francis R. (Dick) Scobee, Lieutenant Colonel, USAF
Pilot:
Michael J. Smith, Commander, USN
Mission Specialist:
Judith A. Resnik
Ronald E. McNair
Ellison S. Onizuka, Lieutenant Colonel, USAF
Payload Specialist:
Gregory B. Jarvis
Sharon Christa McAuliffe
January 28, 2016 9 Comments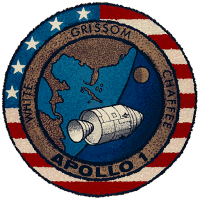 Virgil "Gus" Ivan Grissom, Lieutenant Colonel, USAF
Edward Higgins White, II, Lieutenant Colonel, USAF
Roger Bruce Chaffee, Lieutenant Commander, USN
January 27, 2016 Comments Off on Apollo 1
The CBC report: Leader of armed Oregon standoff arrested, 1 person dead
One person was killed when federal authorities arrested the leader of an armed occupation at a wildlife refuge in Oregon and several of his companions during a traffic stop on Tuesday, law enforcement sources said.

Another person was injured, police said.

It was not immediately clear if other armed individuals remained occupying the remote Malheur National Wildlife Refuge in eastern Oregon or if Ammon Bundy's arrest had ended the standoff, which began on Jan. 2.
It is about time they got rid of this blight. Public land belongs to the public, not small groups of armed whackoes.
January 26, 2016 4 Comments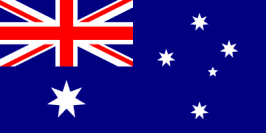 The anniversary of the landing of the First Fleet under Captain Arthur Phillip at Port Jackson in New South Wales on January 26th, 1788.
Here's the official site, and more information at Wikipedia.
January 26, 2016 4 Comments
So after videos came out that appeared to show illegal activities at Planned Parenthood, Republican politicians in Texas demanded criminal investigations of the organization. The Harris County District Attorney, Devon Anderson, impaneled a grand jury and presented them with all of the evidence available.
The results are in and MSNBC reports that the Texas grand jury indicts two in probe of anti-abortion videos:
The grand jury meanwhile declined to indict anyone from Planned Parenthood, Harris County District Attorney Devon Anderson said in a statement.

Indictments were issued against David Daleiden, founder of the Center for Medical Progress and self-described "citizen journalist," for tampering with government documents, a felony, and the purchase and sale of human organs, a misdemeanor.

A tampering indictment was also issued against Sandra Merritt, who was named in a federal lawsuit filed by Planned Parenthood earlier this month.
It would appear that the grand jury came to the conclusion that Mr. Daleiden, not Planned Parenthood, traffics in human parts… Tsk, tsk…
January 25, 2016 4 Comments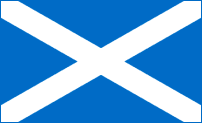 This is the anniversary of the birth of Robert Burns in Ayr, Scotland. The Burns Night celebrations conducted by Scots all over the world with haggis, whisky¹, and poetry.
Wikipedia has a description of the standard celebration, but easy on the malt or you may end up with a William McGonagall morning.
In honor of the occasion a bit of Robby Burns for the GOP "leadership":
The best-laid schemes o' mice an' men
Gang aft agley
An' lea'e us nought but grief an' pain
For promis'd joy!

To a Mouse
1. This is the correct spelling when referring to Scotland's "water of life".
January 25, 2016 Comments Off on Burns Night
Locally we had severe thunderstorms and assorted other severe weather warnings as a cold front moved through to provide the power and moisture for the major snowstorm that has been dumping about 2 feet of snow from DC to NYC. It is the third week of January so it should be snowing. This is the large flake, wet snow that is good for snowmen and snow ball fights, but a pain to plow and very hard to shovel.
Of course, not everyone took the opportunity to go sledding, Donald Trump says he could 'shoot somebody' and not lose voters in the Republican race. Wouldn't that presuppose that he didn't shoot one of his voters? This really is the sort of thing that transcends arrogance and is classed as hubris. No one has yet voted for Trump in either a primary or general election, but he's talking like he has the race in the bag.
Update: Word is that the former mayor of New York City, Michael Bloomberg, is looking at running for President as an independent, because what this race needs is another billionaire. 😈
January 23, 2016 2 Comments
Proving that he can bring out the worst in everyone, National Review magazine, founded by William F. Buckley, devoted an entire issue to dissing Donald Trump. They seem to believe that if Trump is the nominee of the Republican Party, the party will will lose the Presidency again, and disintegrate. The Republican National Committee removed the National Review as a sponsor for the next debate because of this.
This isn't really a primary campaign; it has become a wake for the GOP.
January 22, 2016 4 Comments
So Palin endorsed Trump and Cruz accused Trump of being the candidate of the Republican 'establishment'. I thought Cruz was raving until I heard that Ted Nugent was favoring Trump. We can all agree that at this point Sarah Palin and Ted Nugent are the Republican Establishment, because no one else has been identified as filling that role.
Alas even the UK has noticed: The crazy way Americans elect their presidents.
January 21, 2016 2 Comments
I wonder what it took for Donald to convince Sarah Palin to endorse him. Maybe he is going to sponsor a new cable show for her?
Can we all agree that the Republican Party has totally lost the thread of reality? Consider that the people doing the best in the Republican Party's Presidential primary are those that openly express hatred of political parties, government, and politicians.
January 19, 2016 3 Comments
With crude below $30/barrel, Iran set to bring even more oil to the market, and banks holding too much oil related debt, some Canadians seem prepared to grin and bear it.
The government of the province of Newfoundland & Labrador asked the people what they thought would be the best way of handling the economic downturn and the winner is: a communist revolution.
While that was worth a smile, the big laugh was from the new leader of the Conservative Party, Rona Ambrose, who suggested that the government that was just elected couldn't deal with the economy and should ask the party in power when the economy tanked to straighten things out. This sounds like the same logic that led to the people responsible for the global financial meltdown keeping their jobs and receiving bonuses. 😈
January 18, 2016 2 Comments
Gee, who could have predicted that Iran would do what it said it would do on the nuclear front and a prisoner/hostage exchange could be arranged through diplomacy instead of a bombing campaign or selling them missiles. 😈
[OK, so this is sarcasm and all kinds of people grounded in the real world figured this out months ago.]
January 17, 2016 Comments Off on Those Sneaky Persians
Apparently some turkeys can fly: those that have been designated therapy animals.
The only therapy I am aware of that involves turkeys is of the sort that was taking place in the background of Sarah Palin's publicity shot as the governor of Alaska pardoning the state's Thanksgiving turkey. The guy dealing with the turkeys in the background seemed to be very happy.
Where are you going to find a 'house-broken' turkey? Be happy that you have probably never smelled turkey manure – it is beyond foul even for a fowl.
January 16, 2016 6 Comments