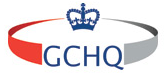 White House tells British government it won't repeat 'ridiculous' wiretapping claims:
On Thursday, the White House stood by Trump's unproven accusations that his predecessor wiretapped his New York skyscraper, despite growing bipartisan agreement that there's no evidence to back up the claim and mounting pressure to retract the statement.

Angrily defending the president's statement, White House spokesman Sean Spicer told reporters Trump "stands by" the four tweets that sparked a firestorm that has threatened Trump's credibility with lawmakers. Spicer denounced reporters for taking the president's words too literally and suggested lawmakers were basing their assessments on incomplete information. He also cited an unsubstantiated report that Britain's spy agency, GCHQ, helped then President Barack Obama eavesdrop on Trump during the election campaign.
Theresa May, the Prime Minister of the UK has a rather full plate at the moment – dealing with BREXIT, the demand of Scottish First Minister Nicola Sturgeon for an independence referendum for Scotland, soaring energy prices, etc. What she didn't need was someone accusing the Government Communications Headquarters (GCHQ) of 'spying' on a candidate in the US election. The boffins (specialists) over at the 'doughnut' (GCHQ building, think circular Pentagon) took great umbrage at the accusation and strongly worded notes were dispatched.
If you are worried about leaks it doesn't do to annoy an organization that is quite capable of putting your life on the Internet. I would suggest that the antique Android phone he uses should be accidentally placed in a microwave under the popcorn. If there's a battery in it, he is tapping himself.
March 17, 2017 19 Comments
Éireann go Brách!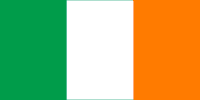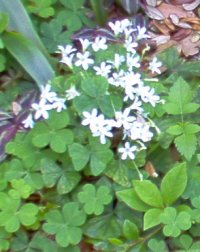 Well everyone agrees that he died on March 17th, but the year is subject to debate. This is his feast day on the Catholic calendar. Enjoy as you are wont.
Wikipedia has more on Saint Patrick's Day, if you need more.
March 17, 2017 4 Comments


Zoya DeNure and her crew of rescues, rejects, and runts is resting in White Mountain and the Red Lantern is at Elim with Paul Hansen.
Standings at 10:10PM CDT:
Finished at Nome
21 Jason Mackey (64)
22 Robert Redington (70)R
23 Sebastien Vergnaud (13)R
24 Richie Diehl (21)
25 Mats Pettersson (33)
26 Lars Monsen (45)
27 Hugh Neff (50)
28 Rick Casillo (27)
29 Noah Burmeister (63)
30 Cody Strathe (5)
31 Ketil Reitan (11)
32 Martin Buser (15)
33 Melissa Stewart (56)
34 Scott Smith (69)
35 Nathan Schroeder (62)
36 Nicolas Vanier (26)R
37 Seth Barnes (51)
38 Karin Hendrickson (20)
39 Allen Moore (36)
40 Kristy Berington (73)
41 Anna Berington (66)
42 Laura Neese (7)Q
43 Jodi Bailey (28)
44 Larry Daugherty (71)
45 Geir Idar Hjelvik (54)
46 Charley Bejna (46)
47 DeeDee Jonrowe (22)
48 Gunnar Johnson (19)
49 Justin High (48)R
50 Dave Delcourt (72)R
51 Justin Stielstra (49)R
52 Trent Herbst (67)
53 Kristin Bacon (17)
Beyond Safety
54 Misha Wiljes (4)R
Beyond White Mountain
55 Zoya DeNure (42)
56 Joe Carson (12)R
57 Thomas Rosenbloom (40)R
[Read more →]
March 17, 2017 Comments Off on Iditarod 2017 – Day 12