Posts from —
May 2017
Trump asked DNI, NSA to deny evidence of Russia collusion
Washington (CNN)President Donald Trump called two top intelligence community figures to request that they deny in public any evidence of collusion between his campaign and the Russian government during the 2016 election, multiple current and former US officials with knowledge tell CNN.

Trump's requests to Director of National Intelligence Dan Coats and National Security Agency Director Adm. Michael Rogers came after then-FBI Director James Comey publicly revealed before the House intelligence committee on March 20 that the FBI had an investigation into collusion to influence the 2016 election.
More witnesses for Robert Mueller to interview on obstruction of justice.
Meanwhile a Sinkhole opens at Trump's Florida retreat:
A sinkhole has opened at President Donald Trump's Mar-a-Lago golf resort in Florida.

The town of Palm Beach, where Mr Trump's retreat is located, tweeted a traffic alert on Monday morning about the 4ft by 4ft (1.2m) road cavity.

City officials tweeted that the hole had formed "directly in front of Mar-a-Lago" and was close to a newly installed water main.

City construction crews were to carry out "exploratory excavation" of site.
Less than nice people on the Internet want to know the exact time that Trump stuffed his prayer into the Western Wall to compare it to the appearance of the sinkhole.
Manchester Arena blast: 19 dead and about 50 hurt
Nineteen people have been killed and about 50 injured in a suspected terror attack at Manchester Arena.

Police were called to reports of an explosion at the venue at about 22:35 BST following a pop concert by the US singer Ariana Grande.

The cause of the blast is unknown but North West Counter Terrorism unit is treating it as a possible terrorist incident, sources have told the BBC.
First reports indicate that an explosion went off at the end of the concert near the box office causing the reported deaths and injuries. Paramedics described the injuries as being caused by shrapnel.
From Crooks & Liars – DOJ Appoints Special Counsel In Russia Investigation:
Here's your breaking news for Wednesday, May 17, 2017. Deputy Attorney General Rod Rosenstein has appointed former FBI Director Robert Mueller as special counsel on the Trump-Russia investigation.

In a written statement, Rosenstein said,"In my capacity as acting attorney general I determined that it is in the public interest for me to exercise my authority and appoint a special counsel to assume responsibility for this matter."
After the way the White House handled the Comey firing Mr. Rosenstein got the feeling that he was being set up, so he handed off the problem. The Toddler-in-Chief will probably be upset, but Mueller won't care, and Rosenstein can bail out while he still has his law license.
Even David Brooks has given up on Trump.
The trip to Israel should be interesting. Trump may be met by tourist officials as the intel he passed to the Russians came from Israel and now Russia will pass it along to Iran. Trump didn't know this, but then he doesn't know too much of anything. I can't see Israel passing any more information to the US while Trump is President.
They can lead with a homage to Franz Kafka: a reporter is told that if the name of a city is included in the article on why you can't take your laptop on a plane, well, people will die as it reveals sources of intelligence. However it is perfectly OK if the President tells representatives of a foreign power what the name is, because it isn't classified. When the reporter checks to see if the name of the city can now be mentioned, he is told, of course not, it would compromise sources.
Next a little skit showing how even someone who has been involved with the legal system for years can forget that law enforcement officers are taught to take notes of their interaction with the public to refresh their memory if called upon to testify.
U.S. Ambassador to the United Nations Nikki Haley defended President Trump's firing of former FBI director James Comey, saying that he can "fire anyone he wants."

"The president is the CEO of the country," Haley told ABC News Chief Anchor George Stephanopoulos on "This Week" Sunday. "He can hire and fire anyone he wants."
The United States is not a corporation and doesn't have a Chief Executive Officer. The President, the job that Mr Trump actually fills, may hire at will lower level employees of the Executive branch for appointed positions. He may nominate individuals for upper level positions in the Executive branch and judges in the Judicial branch. To be hired those nominated must be confirmed by the Senate.
The President has no power to remove judges or members of the Legislative branch. He may fire any member of the Executive branch who has an appointed position.
The actual Constitution, even including the Amendments, doesn't take that long to read. Members of the Federal government should take the time to read it once a year.
The Constitution talks about "High Crimes and Misdemeanors". We still use the term "misdemeanor" in most states to indicate an offense that could result in a sentence of up to a year in jail, while "high crimes" are usually called "felonies" which can result in a prison sentence of more than a year to life.
An example of a high crime/felony would be discussing the contents of a Presidential briefing with a Russian foreign minister. This would probably result in a life term for anyone except the President who can declassify documents, even codeword documents, whenever he feels like it. It doesn't matter that it could get someone killed, that it will cost us a source of information, that it assists the Islamic State, the President can do it. We know about this because some people believe that the President shouldn't have done it. If I was still in the business, I would have done what I could to let people know.
People die gathering intel. It's bad enough when the bad guys are trying to take you out; you don't need your "Commander in Chief" helping them do it.
Update from the BBC:
"The story that came out tonight, as reported, is false," National Security Advisor HR McMaster told reporters outside the White House.

"The president and foreign minister reviewed a range of common threats to our two countries, including threats to civil aviation.

"At no time, at no time, were intelligence sources or methods discussed, and the president did not disclose any military operations that were not already publicly known."
Parse this statement. Excellent work General McMasters using "as reported" to qualify what you were saying. I was hoping that the story wasn't true, but you have convinced me it happened He didn't identify things as sources and methods, but he revealed them during the discussion about threats to civil aviation. Thanks for clearing that up.
In case you haven't heard approximately a 100,000 computers in nearly a 100 countries have been infected with the "Wannacrypt" ransomware worm. If you have Windows XP or other unsupported versions, you should check this Microsoft blog post for the download link to get a patch.
I have an XP box that I still use for certain software that won't run on newer versions of Windows, but it isn't normally connected to the 'Net. I still have Eset on it and patched it, because rebuilding the system would be a real PITA.

You can always explain things with cats, but I wasn't prepared for this unbelievably stupid move by Drumpf. What he did was obstruction and none of the lawyers he has surrounded himself with has the courage to tell him.
The law firm that is trying to tell people that Drumpf has no ties to Russia, with exceptions, failed to note that it was "Law Firm of the Year" in Russia in 2016. The credibility gap at the White House is measured in light years.
This is not amusing. I watched the Watergate hearings in a motel room in Dallas waiting to get a new head put on a Datsun 2000 to finish my transfer to the Presidio of Monterey. This time the magnificent voice of Barbara Jordan is missing and Harvard Law graduate Sam Ervin isn't available to skewer witnesses with his Carolina drawl and 'just an old country lawyer' line. Drumpf has hinted at a 'secret taping system' in a not so veiled threat to James Comey, which is odd considering that the a recording would probably show that Comey has been truthful while "Drumpf is Trumpful.

This Saturday, May 13th, is the 25th annual Stamp Out Hunger food drive of the Postal Workers. I participate every year by filling a bag with non-perishable food items and putting it on the mail box Friday night. The food pantries need the help, because they are serving an ever-increasing number of people.
If you don't have a mail box, most post offices have a collection bin.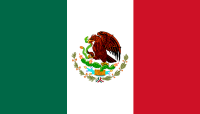 Wikipedia usually has to "lock" its Cinco de Mayo page. I suspect it may be related to the sudden appearance of sites opposing the celebration of this semi-holiday and others who have a hissy fit about any Mexican holiday being celebrated in the US. This year it is the rhetoric of Drumpf that has brought out the worse elements in American culture.
In Mexico Cinco de Mayo or Batalla de Puebla, is only a really big celebration in the state of Puebla, where the battle took place.
The Mexican army won the Batalla de Puebla on May the 5th, 1862, but the French went on to Mexico City in 1863 after receiving reinforcements and installed Emperor Maximilian.
It has the status of St. Patrick's Day in the US, an excuse to eat different food, and drink different booze, and be obnoxious show an interest in other cultures.
Margaritas, tacos, and the destruction of piñatas, that's what it is really about.
I have house guests so things will be hit & miss for a while.
The May Day association with labor is all American, and just as controversial as everything of any consequence in history. The day is tied to a strike for the eight-hour day and the so-called "Haymarket Riot" of 1886. When it comes to "riots" and the Chicago police are involved, you are not going to find a single truth.
The dynamic duo that mucked up the Pledge of Allegiance, Dwight Eisenhower and his Republican Congress, made May 1st both Law Day and Loyalty Day so those Commie working people wouldn't get any ideas about having rights.