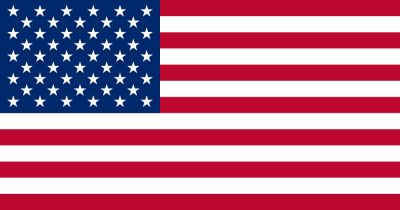 Adopted as the flag of the United States of America by the Flag Resolution of 1777 enacted on 14 June, 1777.
The flag was first flown from Fort Stanwix, on the site of the present city of Rome, New York, on August 3, 1777. It was first under fire three days later in the Battle of Oriskany, August 6, 1777.
An official flag has a rise to run ratio of 1 to 1.9 [the flag should be 1.9 times as long as it is high] with the canton [the dark blue part] that rises over the top seven stripes with a run of 40% of the flag's run.
The only time you will see a "correct" US Flag is if you see the official colors of a military unit. Most flags are 3'X5′ or 4'X6′ instead of 3'X5.7′ or 4'X7.6′.
Frances Bellamy, the Baptist minister and socialist who wrote the Pledge of Allegiance was from Rome, New York.
June 14, 2017 15 Comments
The Fed has raised interest rates to stop the 'inflation that has never gotten started and keep a lid on full employment.
Trump has convinced Mueller to investigate him. Comey wasn't investigating Trump, but after Trump fired Comey and kept making strange statements, Mueller has apparently decided to see if Trump was involved in obstructing justice.
Meanwhile, I'm rehabbing another apartment, and getting a new bumper on my car after a stump leapt out of the grass and tore off the old one. That's life in the hinterlands.
June 14, 2017 10 Comments