Posts from —
December 2017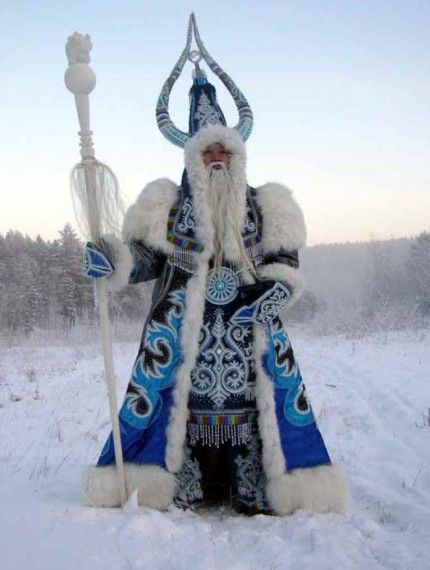 That's Grandfather Frost [Дед Мороз] and he is the Russian 'gift giver'. He is assisted by the Snow Maiden [Снегурочка], but ever the jolly, fun-loving people, the 'gifts' are a bit different. Threats of coal or sticks would be weird to a people who are trying to stay warm, they would consider them welcome.
Generally there are sweets, maybe salo [salted fatback], and other high energy food.
For the 'naughty' list there is the staff. You don't get beaten, merely touched, which turns you into a popsicle. [I told you they were fun-loving.]
Tonight's the night – you've been nice, right?
December 31, 2017 4 Comments
There are two interviews that give people a view of the real Trump. The first was with Lester Holt and the second was the recent one with Michael Schmidt.
The key is not the hard hitting Mike Wallace style, but simply asking open-ended questions and let Trump be Trump. You won't get answers to specific questions, but you will have a window into the world/universe of Donald Trump. You should just present it to people with an absolute minimum of editing. One can't really take a Trump quote out of context as he has no context. He is losing his connection to reality and he has no Nancy Reagan to maintain the fiction of normalcy. He falls back on his campaign stump speech because that is his comfort zone, something he still remembers. When he forgets the election is over he attacks Hillary Clinton.
December 30, 2017 2 Comments
Mustang Bobby pointed to the Tampa Bay Times annual round-up of bizarre stories from Florida.
It is heartening that only one story was from my area, and there was no mention of goats. They also avoid stories about Mar-a-Lago.
December 29, 2017 2 Comments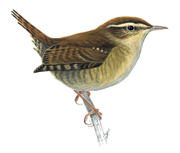 Time again for my annual rant about a Christmas carol …
While December 26th is celebrated by a lot of people in the US in shopping malls returning gifts or taking advantage of inventory clearance sales, there are other celebrations.
It is the first day of the Kwanzaa celebration, which is explained at the link.
It is Boxing Day, a celebration of noblisse oblige when the upper classes bestow gifts on the lower and the contents of the poor boxes are distributed. Under the feudal system this was part of the "contract," the mutual system of obligations that tied the system together.
As the feast of St. Stephen it honors the first Christian martyr, but Ireland's Saint Stephen's Day celebration is a bit different and is the reason for the wren on this post.
However, this post is really my complaint about "Good King Whatshisface."
December 26, 2017 2 Comments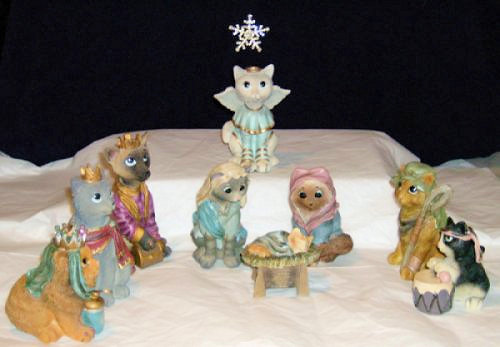 December 25, 2017 Comments Off on Gold, Frankincense, and Purr…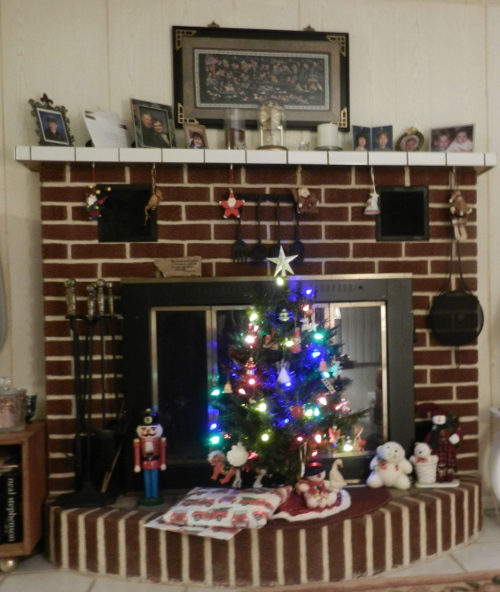 The BBC has an interesting article on the creation of A Christmas Carol.
The Goat made it to Christmas this year!
December 25, 2017 6 Comments
Merry Catmas!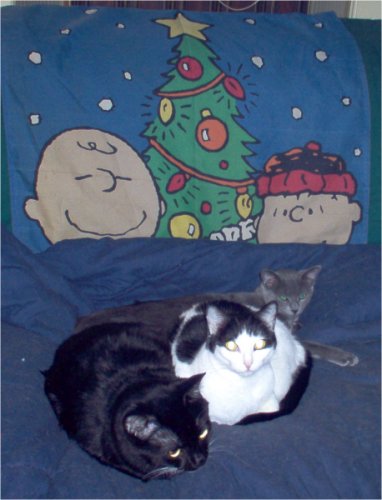 HO! … Ho? … Whatever.
[Editor: Sox, Dot, and Ringo being as merry as they were ever likely to be.]
December 25, 2017 2 Comments
From the US ABC News: Gift-wrapped box prompts bomb scare at US treasury secretary's LA home
Fears of a bomb outside Treasury Secretary Steve Mnuchin's Los Angeles home turned out to be a waste — literally.

A box of gift-wrapped horse manure was to blame for a bomb scare in a driveway near Mnuchin's Bel Air, California, home Saturday evening, according to Los Angeles ABC station KABC.

Police were called at 7:30 p.m. PT about a suspicious package left in the driveway next to Mnuchin's home, but addressed to the treasury secretary. The bomb squad was immediately summoned to check on the package — only to discover it was manure.

The package was signed as being from "the American people," according to KABC.
Some people take Christmas giving very seriously and look for the just the 'right' gift for the recipient. (It is really good for roses… 😈 )
December 24, 2017 4 Comments

The broadcast of A Festival of Nine Lessons and Carols is available on the web at from BBC Radio 3. [At 8AM CST live, and on demand later in the day.]
The British have some wonderful Christmas customs that have survived the incursion of Christianity, especially the Puritan party poopers. Stealing customs from the Celts, Germans, and Scandinavians, they have created a wonderful holiday that I fondly remember from time spent there.
The bird is a European robin that is featured on British Christmas cards, as it is a Winter bird in England, unlike the fair-weather laggard of the same name in America. It is bracketed by holly and mistletoe. All go back to the druids and solstice celebrations.
If you read the Harry Potter books you will get a taste, but not the full effect of a British Christmas. A full-on Christmas dinner is wretched excess to the nth degree – Thanksgiving on steroids.
The BBC has the background on Father Christmas.
December 24, 2017 20 Comments

Ho Ho Ho!
Happy NODWISH
С Рождеством Христовым
메리 크리스마스!
Vrolijk Kerstfeest
Nadolig Llawen
Fröhliche Weihnachten
Joyeux Noël
Buon Natale
Feliz Navidad
God Jul
Rauhallista Joulua
عيد ميلاد سعيد
Happy Christmas
At 6AM CST Christmas arrived in Asia, and the excitement is building among the "rug rats" that will burst forth at any moment to waken their poor parents who have probably had about two hours of sleep after dealing with "some assembly required" and/or "batteries not included".
To avoid any bad feelings: it is an official requirement contained in the "Manual for Childless Adults" that some form or type of device that makes loud and obnoxious noises must be included in all Christmas parcels for children [of all ages].
December 24, 2017 4 Comments

So it's time to get everything in line so that there will be smooth sailing tomorrow.
Obviously you need the text of A Visit from St. Nicholas [AKA Twas the night before Christmas] or one of the variations.
But now that you've finished putting up enough lights to match the total electrical consumption of a third world nation, you can sit back and watch the North American Air Defense Command's annual attempt to take out that red-suited commie's attack on the capitalist system by giving stuff away. [Don't worry kids, they are using the anti-missile defense system, so there's no danger to anyone but taxpayers.]
Google has a tracker, if you don't believe the government is up to the job.
December 24, 2017 Comments Off on …And Checking It Twice

The Thomas Fire has overtaken the 2003 Cedar Fire in San Diego county, to become the largest fire in California. A firefighter from San Diego and an evacuee are the two confirmed deaths.
TODAY'S UPDATES
Thomas Fire Evening Update December 23
Thomas Fire Information Map

Size: 273,400 acres Containment: 65% Personnel: 2,512 Structures Destroyed: 1,063 Structures Damaged: 280

Current Situation: Yesterday at 6:00PM, Thomas Fire management responsibilities were transferred to California Interagency Incident Management Team 3 under leadership of Incident Commander Mark Von Tillow. Most fire suppression activity is now on National Forest System lands. However, CAL FIRE will continue assisting with the overall fire suppression and recovery effort, as needed. The Thomas Fire is now 273,400 acres, making it the largest fire recorded in California's modern history.
The fire is more than half contained, but if the Santa Ana conditions return all bets are off.
December 23, 2017 Comments Off on Number One
Yes, today is the celebration of the very untraditional Festivus.
If you celebrate I hope all of your grievances were aired and the airing did not involve the Festivus pole being used in an inappropriate fashion.
December 23, 2017 4 Comments
Or made it to the end of I'm Just a Bill.
Trump signed the Tax Bill today. If he had stalled until after Congress adjourned for Christmas, He would have accidentally vetoed the bill. (See Article I, Section 7 of the US Constitution). Now that would have been a major hoot.
December 22, 2017 4 Comments