Happy NODWISH Greetings
As a service to my readers I have compiled a list of useful terms for our modern global village.
It is time to wish family and friends: [select one]
Happy NODWISH
Merry Solstice
Happy Holiday
Happy Hanukkah
Happy Kwanzaa
Happy Hogwatch
Merry Christmas
С Рождеством Христовым
성탄 축하
Vrolijk Kerstfeest
Nadolig Llawen
Fröhliche Weihnachten
Joyeux Noël
Buon Natale
Feliz Navidad
God Jul
Rauhallista Joulua
Happy Christmas
Happy Holidays
December 4, 2017 Comments Off on Seasons Greetings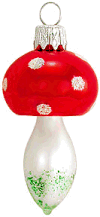 … and how can Santa Claus visit every house, go down chimneys, leave toys, all over the world in one night?
One of the answers is found on European Christmas trees.
Read about Finland's version of the Julbock, Joulupukki.
Note: Don't try this at home unless you have the kidneys of a reindeer. It also explains why gnomes are so cheerful. [This is one of my most searched for posts, almost as big as the Shi'ia oil map, or the Alaska-Russia border. It is a bit disconcerting to see the number of people around the world whose interests are as weird as mine, but they are all hits on the counter.]
December 4, 2017 Comments Off on How Do Reindeer Fly?