Posts from —
January 2018
Andrew McCabe, Deputy Director of the FBI is a career civil service employee. Mr. McCabe announced his retirement. Like most civil service employees in law enforcement, Mr. McCabe has a lot of unused vacation and compensatory time. Depending on what government and/or agency you work for you may take the accrued time or be compensated for it. Mr. McCabe is tired of the bullshit coming out of the White House, so he is going to burn off his leave time.
I received paychecks and health insurance for six weeks after I resigned from my civil service position. I only worked a decade while McCabe has more than twice as many years of service. Taking time off requires a break between active cases. You can't plan for that. There are a lot of divorces in the law enforcement community.
As a retired civil servant, Mr. McCabe can tell us what he thinks of Trump.
January 29, 2018 13 Comments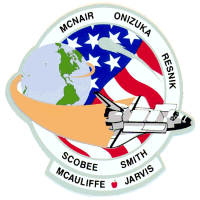 Commander:
Francis R. (Dick) Scobee, Lieutenant Colonel, USAF
Pilot:
Michael J. Smith, Commander, USN
Mission Specialist:
Judith A. Resnik
Ronald E. McNair
Ellison S. Onizuka, Lieutenant Colonel, USAF
Payload Specialist:
Gregory B. Jarvis
Sharon Christa McAuliffe
January 28, 2018 2 Comments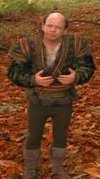 Chris Cuomo grants a Vizzini Award, Second Class, to Trump for the misuse, abuse, and distortion of "collusion".
Actually Trump deserves the award for half of his vocabulary, but the Guggenheim Museum has cut to the core of Trump with their offer.
January 27, 2018 4 Comments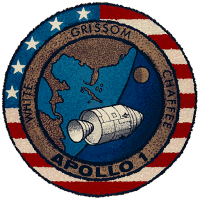 Virgil "Gus" Ivan Grissom, Lieutenant Colonel, USAF
Edward Higgins White, II, Lieutenant Colonel, USAF
Roger Bruce Chaffee, Lieutenant Commander, USN
NASA now has a Memorial Page honoring those who have been lost in the space program.
January 27, 2018 Comments Off on Apollo 1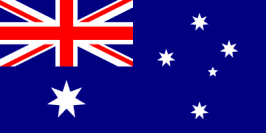 The anniversary of the landing of the First Fleet under Captain Arthur Phillip at Port Jackson in New South Wales on January 26th, 1788.
Here's the official site, and more information at Wikipedia.
I should note that recently this has taken on most of the controversy of Columbus Day in the US, with some people noting the event being celebrated was actually an invasion. I have no right to an opinion on the controversy.
January 26, 2018 4 Comments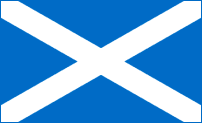 This is the anniversary of the birth of Robert Burns in Ayr, Scotland. The Burns Night celebrations conducted by Scots all over the world with haggis, whisky¹, and poetry.
Wikipedia has a description of the standard celebration, but easy on the malt or you may end up with a William McGonagall morning.
In honor of the occasion a bit of Robby Burns for the GOP "leadership":
The best-laid schemes o' mice an' men
Gang aft agley
An' lea'e us nought but grief an' pain
For promis'd joy!

To a Mouse
1. This is the correct spelling when referring to Scotland's "water of life".
January 25, 2018 2 Comments
I'm trying to get an apartment ready for the first of next month or sooner, so my computer time is limited.
I would like to note the passing of Ursula K Le Guin who was a great story teller who also happened to be a novelist and poet. She was on the level of Azimov and Bradbury with multiple Hugos and Nebulae for her trophy case. Her novels are worth rereading every so often as things change as you change.
In other news, the First Lady went to Mar-a-Lago with the President* but was not seen in his company at any time. She has cancelled her trip to Davos with the President, and there was no noticeable celebration of their 13th anniversary. It looks like some turbulence from Stormy weather.
Senator Tammy Duckworth (D-IL), Lieutenant Colonel US Army (retired) has announced that she is expecting her second daughter to be born this Spring, the first sitting Senator to give birth.
I will now return to the installation of a sink and doors…
January 24, 2018 7 Comments
The shutdown is continuing as the Senate won't vote on anything until Monday. Trump has been claiming that the Democrats are hurting "the troops" by their actions.
Senator Tammy Duckworth (D-IL), Lieutenant Colonel US Army (retired) didn't like Trump's attitude and comments. She called him a "five-deferment draft dodger" and "Cadet Bone Spurs". Senator Duckworth lost both her legs when her helicopter was struck by an RPG during her service in Iraq and assumes that she knows a bit more about caring for "the troops" than a real estate developer.
Meanwhile Senator Claire McCaskill (D-MO) "introduced a resolution that would have secured pay for service members, noting that Trump has been trying to divide the country by invoking the military and putting the blame on Democrats if they were to go unpaid in the event of a shutdown."
Mitch McConnell objected to the resolution which would have required unanimous consent. So now we know who doesn't want to pay the troops.
January 21, 2018 2 Comments
There is karmic significance in a government shut down on the last day of Trump's first year. The appropriation bills were supposed to have been passed by the 30th of September, but with Republicans in control of both Houses and the Presidency they couldn't get it done. The only thing that the Constitution requires the Congress to do is pass authorizations for the government to pay its bills, but they keep stalling with continuing resolutions.
This is one of the reasons that the Republicans are unlikely to retain control of of both Houses after this year's election. Why continue to pay someone who can't accomplish the minimum requirements for their job?
January 20, 2018 13 Comments
I'll be repairing a pipe tomorrow. The claim is that it burst from the cold, but the physical evidence indicated someone hit it with a vehicle.
It is supposed to start warming up tomorrow.
January 18, 2018 4 Comments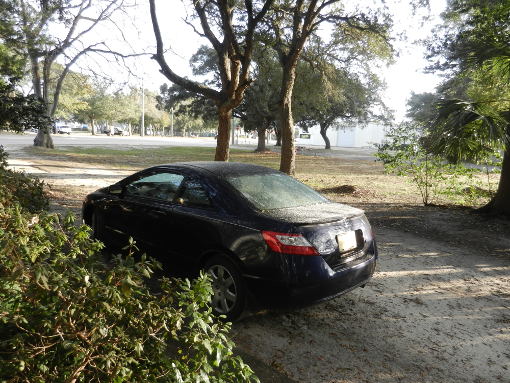 At 7:30AM CDT it was 28°F and the car and grass was "sugar-coated". We only got light rain while it was still above freezing. The sleet and snow was further North.
Hard Freeze tonight with a wind chill warning.
January 17, 2018 2 Comments

Wind Chill Advisory, Winter Weather Advisory
Issued: 2:27 PM CST Jan. 16, 2018 – National Weather Service
… Winter Weather Advisory remains in effect until 6 am CST
Wednesday…
… Wind Chill Advisory in effect from midnight tonight to 11 am
CST Wednesday…
* what… precipitation initially in the form of a wintry mix of
light freezing rain and/or sleet, will gradually turn to all
snow from early evening through overnight. Light accumulations
of freezing rain of less than a tenth of an inch are expected.
Snow accumulations are generally expected to be between around
one-half inch or less and this will be on top of any glaze that
forms before from freezing rain before the transition to snow.
Strong north winds will cause dangerous wind chills as values
fall into the upper single digits to lower teens overnight.
Conditions will very slowly improve through noon tomorrow.
* Where… areas south of the I-10 corridor will experience a
longer period of freezing rain before changing over to sleet
and snow, whereas north of I-10,a shorter period of freezing
rain and sleet before turning to all snow.
* When… the onset of any freezing or frozen precipitation will
occur from the northwest to the southeast and will range from
near sunset over coastal Alabama to the northwest Florida
Panhandle during the mid- to late evening. A Winter Weather
Advisory is in effect until 6 am CST Wednesday. A Wind Chill
Advisory is in effect from midnight tonight to 11 am CST
Wednesday.
* Additional details… be prepared for reduced visibilities at
times. The cold wind chills will cause frostbite in as little
as 30 minutes to exposed skin.
[Read more →]
January 16, 2018 4 Comments
January 16, 2018 4 Comments
The procedure at the Hawaiian Emergency Management Agency is to test their alert system at the shift change on the weekend. They have a "Test" button and a "Real" button. The "Real" button was pushed.
The lessons learned included: despite the fact that the system asked for a confirmation, it issued the warning without a confirmation [The stub was there but the routine to handle the lack of a confirmation wasn't]. While the alert was cancelled within a few minutes, the cancellation wasn't effective for over a half hour. Although the state didn't activate its sirens, the military bases did, and there are enough military bases on Oahu to make the difference negligible. The alert was automated, but the cancellation essentially had to be done manually.
The EMA is already changing to a system requiring two-person alerts, and suspended tests until the system is fixed.
There needs to be an Emily Litella button.
Update: MSNBC interview with Vern Miyagi, Hawaii's Emergency Management Administrator.
January 14, 2018 7 Comments