A Note Of Caution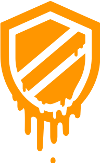 The Reg introduces a note of caution about the Microsoft patch for the Meltdown problem. You need to determine if your antivirus software is compatible with the patch. If it isnt and you are comfortable with Regedit, you need to make the following change:
Key="HKEY_LOCAL_MACHINE"Subkey="SOFTWARE\Microsoft\Windows\CurrentVersion\QualityCompat"
Value Name="cadca5fe-87d3-4b96-b7fb-a231484277cc"
Type="REG_DWORD"
Data="0x00000000"
If the register isn't changed and the patch is made, be prepared for the BSoD [Blue Screen of Death].