Posts from —
February 2018
Alexander Vasilyevich Suvorov, Count of Rymnik, Count of the Holy Roman Empire, Prince of Italy, and the last Generalissimo of the Russian Empire Knew a thing or two about combat. One of his guiding principle was "Train Hard to Fight Easy". Qualifying once a year is not "Training Hard" and is not adequate for someone to be effective in an actual combat situation. If you aren't putting a minimum of 100 rounds through your weapon monthly, it is unlikely you will hit your target under stress.
An armed confrontation is a "Flight/Fight" decision that takes place in your brain stem. You have to have training to affect your choice. When the situation is recognized the body starts doing things to facilitate a maximum effort without regard to which path is chosen. Adrenalin flows and your blood pressure climbs to provide extra energy to your muscles.
Obviously this is effective if you're going to run or engage in hand-to-hand combat, but it creates problems if you are going to engage in a gun fight. The blood pressure rise creates tunnel vision and reduces your hearing. Things get dicey quickly when you face multiple targets. Training can give you better control – you know what is going on and can master techniques to overcome the limitations. Training can provide an "autopilot mode" to keep you alive while you are adjusting.
Finally there is the issue of homicide, killing another human being. Some people just can't do it. The military spend a lot of time convincing the troops to kill. "Thou shalt not kill" is a pretty powerful taboo. Normally there will be a period of dehumanizing the enemy to make it easier. Now, I don't doubt for a minute that teachers will die for their students because they already have in many of the mass shootings. The question is: will they kill? Further, do we even have the right to ask them?
The KFC stores in Britain have been having supply problems caused by a change in vendors. Hundreds of locations have had to close because chicken wasn't being delivered. Their published apology is how you do it. [I love British humor]
Stephanie Ruhle interviews a teacher who is a former Marine on the proposal to arm teachers. The teacher works in a middle school in Panama City [about 60 miles East of me]. Her bottom line – it's a horrible idea.
Even Rick Scott, Florida's governor, thinks it's a bad idea.
Another bad idea that Marco Rubio still hasn't figured out is: you diss the students of Parkland at your own peril. Teenagers aren't going to put up with all of the tricks of politicians: "We should change the names of AR-15s to "Marco Rubio" because they are so easy to buy." Sarah Chadwick.
Army Awards Medal For Heroism To 3 JROTC Cadets Killed In Florida Shooting
Peter Wang, a 15-year-old member of the Junior ROTC who was killed as he tried to help fellow students escape a mass shooting in Parkland, Fla., last week, has been posthumously admitted to the U.S. Military Academy.

Peter and two other freshman cadets, Martin Duque and Alaina Petty, both 14, were also awarded the Medal of Heroism — the highest medal given to Junior Army Reserve Officers' Training Corps cadets.
15-year-old student shot 5 times protecting Parkland classmates from gunfire
PARKLAND, Fla. – A 15-year-old student who was shot five times during last week's massacre at Marjory Stoneman Douglas High School is credited with saving the lives of at least 20 other students.

A fundraising site said Anthony Borges was shot in both legs and his back while attempting to close and lock a classroom door last Wednesday. Seventeen people were killed.
Donald Trump hosts White House 'listening session', says arming teachers could prevent school massacres. Fortunately Broward County Sheriff Scott Israel has a better idea: deputies will now carry AR-15 rifles on school grounds.
As for the power of guns to stop massacres: Florida school officer waited outside building for 4 minutes as killings happened, sheriff says
A Marjory Stoneman Douglas school resource officer has been suspended without pay after Broward County Sheriff Scott Israel said video shows him taking up a defensive position during the shooting but never entering the school.

Israel announced Thursday that the decision to suspend Deputy Scot Peterson was made after reviewing video from the shooting and taking statements from witnesses and Peterson himself, Israel said.

"He should have went in, addressed the killer, killed the killer," Israel said.

Peterson was armed and on campus during the shooting Israel said. Since he met the requirements for retirement, Peterson opted to resign after he was told he was being suspended, Israel said.
Having a gun doesn't bestow magical powers and is no guarantee of safety.
CNN reports that students across Florida have walked out of class in support of the students of Marjory Stoneman Douglas High School who are lobbying in Tallahassee, Florida's capital.
Someone should explain social media and cell phones to the rightwingers, because they don't seem to understand the ability of students to organize. There are state-wide student organizations that reach from Key West to Jacksonville to Pensacola at the speed of light.
Update: Florida Republicans think that they can placate the MSD students by wearing a colored ribbon rather than doing anything about guns. Neither the students or parents are buying it.
CBS complied a list of 5 things that are more complicated than buying a gun in Florida.
There is no limit on the number of rifles you can buy at one time, so if you need to supply a couple of infantry regiments, this is the place to come to place your order. If you want to buy the original Sudafed, OTOH, you will want to go somewhere else.
We had a constitutional amendment approved to allow the dispensing of cannabis for medical purposes, and there has never been a death associated with the use of cannabis in the state, but be prepared to get a lot older while getting a prescription authorized and then filled at one of the few legal stores. Guns can be bought at Walmart, pawn shops, and sporting goods stores.
Florida Gov. Rick Scott calls on FBI Director Chris Wray to resign because the Bureau didn't follow up on a tip in January about Nikolas Cruz. Mr. Wray has headed the Bureau for about a year. Governor Scott fails to identify the super power that the FBI has that would have allowed it to do more than make a referral to a local police agency.
Scott has been governor for 7 years, and Law Enforcement went to Nikolas Cruz's home 39 times over that 7-year period. Scott had 7 years to do something about Cruz, but he failed.
School records shed new light on accused Florida shooter Nikolas Cruz
Only five states have laws allowing family members, guardians or police to ask judges to temporarily strip gun rights from people who show warning signs of violence. Supporters of the measures, deemed "red flag laws" or gun violence restraining orders, say they can save lives by stopping some shootings and suicides.
The situation is simple, Cruz was arrested under Florida law and is being tried in a Florida court. Unfortunately the state of Florida doesn't provide law enforcement the tools to deal with these situations. If you can't get someone committed to a mental health facility, you can't disarm shooters.
I am returning to life after almost two weeks of misery. The medications [Tamiflu, prednisone for five days, followed by Levaquin for 10 days] made food taste terrible.
I have a flu shot every year [this year at the end of August] but apparently it worked better for children 8 and and under, than adults. My total interaction with people has been at Home Depot and Lowes as I was rehabbing an apartment up until the day I experienced the symptoms of "a bad cold".
Now I get to wait for the bills to start coming in. These were my first medical visits this year.
---
Year of the Brown Earth Dog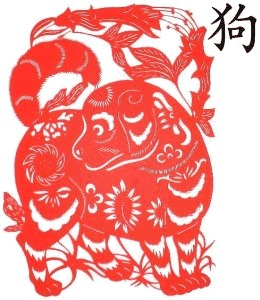 Chinese New Year
[Spring Festival]
---
Update: Malaysian Government mocked for using barking rooster to celebrate Year of the Dog. That's right, instead of a picture of a dog, the government bought full page ads in newspapers that featured a rooster 'barking'.

Why are you being hustled by street vendors to buy sad and drooping former roses, vegetative matter that missed the cut for bouquets, or were too late to the hospital?
Blame Esther A. Howland (1828 – 1904) of Worcester, Massachusetts. Her guilt is writ large by the Greeting Card Association's Esther Howland Award for a Greeting Card Visionary. She imported the concept to the US from Britain to bolster her father's stationery store in 1847.
Of course, it wasn't long before the stationers had infiltrated school boards and imposed the now mandatory exchange in the classroom to push the low end product of Asian children and prisoners.
[Read more →]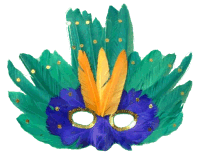 The last day before the beginning of Lent on the Gulf Coast that once belonged to France, it is Mardi Gras, "Fat Tuesday": Laissez les bon temps rouler!
It was first celebrated in Mobile, Alabama, but the big show these days is in New Orleans, and it is a holiday in the state of Louisiana, because people wouldn't show up for work anyway, so why fight it.
The tradition is to serve King cake, which is a circle of cinnamon bun dough with a white frosting on top sprinkled with sugar colored purple, gold, and green. If that weren't bad enough, they put the figurine of a baby in the dough, and whoever finds it in their piece is supposed to be lucky. Actually if you find it and don't choke on it, I guess you are lucky. You should use a small ceramic figurine, as some of the cheap plastic versions melt in the oven [yummy].
But I'm not convinced it is a good thing.
I have been attacked by a miserable cold since last Saturday. I gave up on tissues and am using paper towels to absorb the muck. I need to do things, but I don't have confidence in my ability to drive while sneezing violently.
I am reading, but question my ability to generate a coherent sentence.
Update: My flu shot did not cover the flu I got. The doctor told me that the $80 worth of Tamiflu will probably have little or no effect. 🙁
The local hospital has the drill down for the flu. I walked through the door and spelled my last name and provided my date of birth and they had me in a mask and in an isolation area almost immediately.
Two weeks of constant hype, secrets revealed about the FISA court process, and the heralded memo is just as empty as Nunes's head. Nunes didn't read the background information that the memo was supposedly based on, so he had no idea how hollow the claims were.
It is very possible that Mueller has no interest in Carter Page, as he was under investigation years before he became a member of team Trump. The memo provides no actual proof that either the FBI or the Department of Justice did anything wrong, just hearsay and gossip rather than actual facts. A typical Republican response in their agitprop campaigns.
Trump is attacking his DoJ and his FBI. BTW, Nunes said that he was recusing himself from the Russia investigation because he was on Trump's transition team.If you are looking for bias, that would be a good place to start… 😈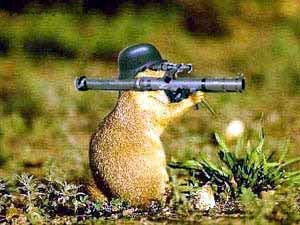 It's Groundhog Day and some of the militant marmots object to being disturbed.
The CBC offers the most complete coverage and tell us that Shubenacadie Sam in Nova Scotia thinks winter is over, but Punxsutawney Phil from Pennsylvania predicts six more weeks. Wiarton Willie in Ontario weighed in on the subject at 7:07AM CDT to agree with Phil.
FYI: this is approximately the midpoint between the Winter Solstice and the Vernal Equinox. It is called Imbolc among the Celts, which is why people are interested.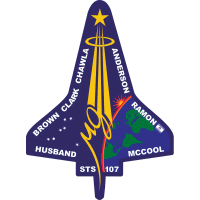 Commander:
Rick Douglas Husband, Colonel, USAF
Pilot:
William C. McCool, Commander, USN
Payload Commander:
Michael P. Anderson, Lieutenant Colonel, USAF
Mission Specialist:
Kalpana Chawla, PhD
David M. Brown, MD, Captain, USN
Laurel Blair Salton Clark, MD, Captain, USN
Payload Specialist:
Ilan Ramon, Colonel, Israel Air Force