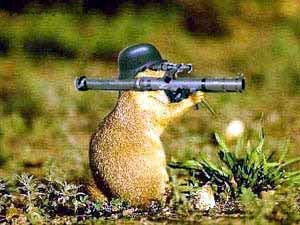 It's Groundhog Day and some of the militant marmots object to being disturbed.
The CBC offers the most complete coverage and tell us that Shubenacadie Sam in Nova Scotia thinks winter is over, but Punxsutawney Phil from Pennsylvania predicts six more weeks. Wiarton Willie in Ontario weighed in on the subject at 7:07AM CDT to agree with Phil.
FYI: this is approximately the midpoint between the Winter Solstice and the Vernal Equinox. It is called Imbolc among the Celts, which is why people are interested.
February 2, 2018 5 Comments