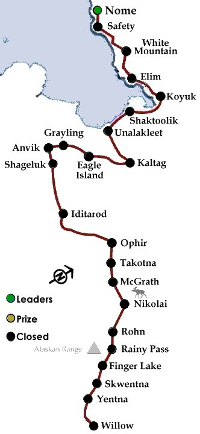 It's the southern route that includes the namesake ghost-town of Iditarod as the midpoint. The Stepping Stones, the Burn, Rainy Pass, the Glacier, all of the hazards of the first half are still part of the race, as well as the long open stretch between Ophir and the Yukon. The route is normally taken in odd years, but it hasn't been run since 2013
The day is about 10 and a half hours at Anchorage and the moon is waning from full. The temperature is in the 20s in Anchorage, which is a welcome change from recent years.
Things start off Saturday, Susan Butcher Day, with the 'parade' from Anchorage to the airport. The actual racing starts on Sunday at Willow.
March 1, 2018 Comments Off on Iditarod 2018 Trail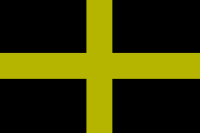 It's Saint David's Day, and, as he is their patron saint, it is a national holiday in Wales. The Welsh wear leeks or daffodils [called Peter's leek in Welsh] on this day.
March 1, 2018 Comments Off on Dydd Gŵyl Dewi Sant