Éireann go Brách!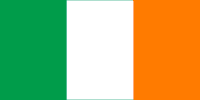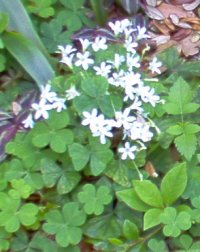 Well everyone agrees that he died on March 17th, but the year is subject to debate. This is his feast day on the Catholic calendar. Enjoy as you are wont.
Wikipedia has more on Saint Patrick's Day, if you need more.
March 17, 2018 Comments Off on Happy Saint Patrick's Day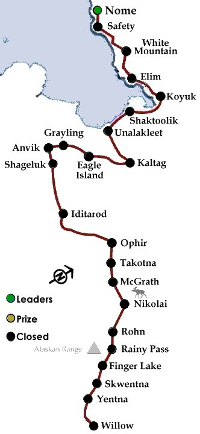 The Red Lantern left White Mountain with Jason Stewart at 4:39 AM CDT at the tail end of the final five teams on their way to Nome.
The Red Lantern was out at 2:13:14PM CDT when Magnus Kaltenborn passed under the burled arch in Nome after 12 days 20 hours 13 minutes and 14 seconds of racing.
52 teams finished, 13 teams scratched, and 2 teams were withdrawn for being too slow.
Standings at 2:13:14PM CDT:
Finished at Nome
41 Lev Shvarts (22)
42 Peter Fleck (67)R
43 Jeff Deeter (45)
44 Bradley Farquhar (65)R
45 Misha Wiljes (19)
46 Tim Muto (42)R
47 Dave Delcourt (57)
48 Shaynee Traska (5)R
49 Meredith Mapes (16)R
50 Jason Stewart (66)R
51 Anja Radano (24)R
52 Magnus Kaltenborn (6)Φ
The Mushers in bold are former winners of the Iditarod, while italics indicates Yukon Quest winners. The numbers in parentheses are their Bib numbers. The small "R" indicates a total rookie, while the small "Q" indicates an Iditarod rookie who has completed a Yukon Quest.
These are the official standings. That means they are official, not that they are correct. Things jump around a lot as people decide to update the standings. This problem is especially bad in the back of the pack, as no one bothers to update those standings when the lead is changing.
This post will be updated during the day, and the map changed on all posts to reflect the current situation.
All posts on the Iditarod can be seen by selecting "Iditarod" from the Category box on the right sidebar or clicking on the Sled Dog graphic.
March 17, 2018 Comments Off on Iditarod 2018 – Day 14