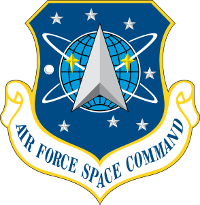 A "Space Force"? Really? Why isn't the US Air Force Space Command sufficient? Is he aware it exists?
Until he funds a replacement for the space shuttle there is no reason to start designing new uniforms. AFSC has been around for more than 3 decades. There are treaties that we have signed that prohibit militarizing space, not that treaties or laws will slow down the Schmuck-in-Chief.
The latest polls show two-thirds of US voters don't like separating children from their parents. If you can't convince your own wife, or Laura Bush, or all of the members of your own party in Congress that your policy is a good idea during an election year, maybe you're wrong.
This will cost Republicans one or both houses of Congress, but that doesn't make up for the pain of and trauma of the parents and children.
Update: "Since yesterday, all four living First Ladies: Michelle Obama, Hillary Clinton, Laura Bush, and Rosalynn Carter have condemned this policy."
June 18, 2018 8 Comments