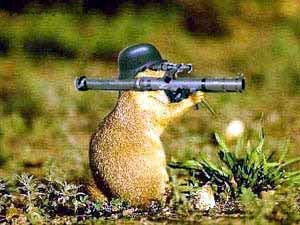 It's Groundhog Day and some of the militant marmots object to being disturbed.
FYI: this is approximately the midpoint between the Winter Solstice and the Vernal Equinox. It is called Imbolc among the Celts, which is why people are interested.
Update: from the CBC, Shubenacadie Sam predicts a long winter, but Ontario's Wiarton Willie and Pennsylvania's Punxsutawney Phil both predicted an early end to winter. "According to a Canadian study looking at the past 30 years, groundhogs only accurately predicted the long-term forecast about 37 per cent of the time." IOW – coin flipping is more accurate.
February 2, 2019 4 Comments