The BBC reports on the Ukraine election: Comedian Zelensky 'wins presidency by landslide'
Ukrainian comedian Volodymyr Zelensky has won a run-off election to become the country's next president by a landslide, exit polls suggest.

The polls give him more than 70% support. He dominated the first round of voting three weeks ago when 39 candidates were on the ticket.

Mr Zelensky challenged incumbent president Petro Poroshenko.
…
Mr Zelensky, 41, is best known for starring in a political satirical drama called Servant of the People in which his character accidentally becomes Ukrainian president.
Mr. Poroshenko is the Ukrainian version of Donald. The voters decided if there was going to be a comedian in charge it should be a professional comedian.
With Veep in its final season, maybe Julia Louis-Dreyfus should join the wave and announce a run. She's had better ratings than Trump and won Emmys.
April 21, 2019 5 Comments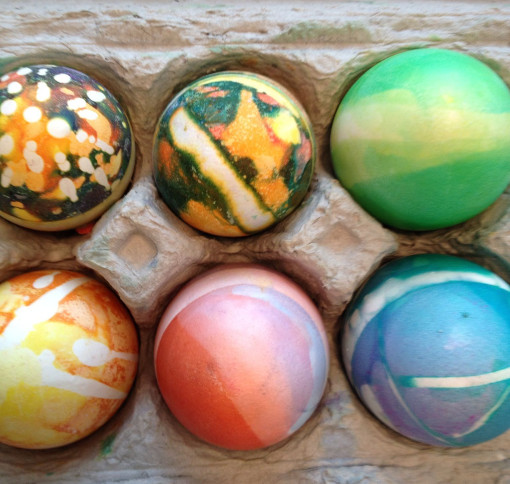 This is what happens when you have small children – you dye your kitchen.
Yes, the festival of Easter, goddess of the Spring, is celebrated this time of year with the traditional symbols of fertility, the egg and the rabbit, by the people who settled around the Baltic Sea – the Teutons, Slavs, Finns, Prussians, Letts, et al. It is a festival of plenty after the hardships of winter, with the promise of new growth.
Of course, later groups took the celebration and turned it to other purposes, but I doubt Easter minds.
April 21, 2019 2 Comments