January 9, 2018 8 Comments

The Reg again It gets worse: Microsoft's Spectre-fixer bricks some AMD PCs
A lengthy thread on answers.microsoft.com records numerous instances in which Security Update for Windows KB4056892, Redmond's Meltdown/Spectre patch, leaves some AMD-powered PCs with the Windows startup logo and not much more.

Users report Athlon-powered machines in perfect working order before the patch just don't work after it. The patch doesn't create a recovery point, so rollback is little use and the machines emerge from a patch in a state from which rollback is sometimes not accessible. Some say that even re-installing Windows 10 doesn't help matters. Others have been able to do so, only to have their machines quickly download and install the problematic patch all over again …
Maybe if they actually tested some of these things before releasing them they wouldn't brick people's computers. I had to muck about for more than a month with my Toshiba laptop after multiple attempts by Microsoft to make it migrate to Windows 10 from Windows 7.
This is why some people won't update their systems. If you have been burned by a faulty update, you don't want to take the chance of another disaster.
January 8, 2018 24 Comments
Crooks & Liars noted that on the January 5, 2017 Fox & Friends show David Bossie said: "This president is unbelievably qualified."
I was about to drop a Vizzini Award, but then I stopped. What do you think – is the fact that a majority of Americans don't believe that Trump is qualified to be President the same as his being "unbelievably qualified?"
On a related note, Trump tweets he's 'a very stable genius'.
Some hard & fast rules: If you have to say "I'm not a racist", you're a racist. If you have to say you're "stable", you're a flake. If you say you're a "genius", you probably have trouble with Dick, Jane, and Spot.
January 7, 2018 5 Comments
С Рождеством Христовым to my Orthodox friends who are still waiting to see how the calendar reform works out.
January 7, 2018 Comments Off on Orthodox Christmas
Today marks the Feast of the Epiphany, end of the twelve days of Christmas, and Día de los Reyes in Spanish-speaking countries.
This is the customary day for gift exchanges in many Christian cultures because it is the day that the Magi finally arrived in Bethlehem with their totally inappropriate gifts after putzing around for a week and a half because they didn't want to ask for directions.
[Give me a break! They bring soft metal, smelly tree sap, and bitter medicine associated with embalming to people who could use a hot meal, baby clothes, and diapers.]
January 6, 2018 Comments Off on Feast of the Epiphany
One of the unique features of freezes that reach South Florida is the risk of being brained by a comatose iguana falling out of a tree. As both Mustang Bobby and the BBC note, the cold-blooded lizards react to freezing temperatures by slowing all of their life processes to a point where they seem to have died. Losing their grip on the trees they live in they fall to the ground. If they warm up in time, they will climb back up their tree leaving the concussed tourists lying on the ground.
January 5, 2018 6 Comments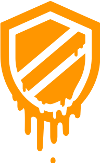 The Reg introduces a note of caution about the Microsoft patch for the Meltdown problem. You need to determine if your antivirus software is compatible with the patch. If it isnt and you are comfortable with Regedit, you need to make the following change:
Key="HKEY_LOCAL_MACHINE"Subkey="SOFTWARE\Microsoft\Windows\CurrentVersion\QualityCompat"
Value Name="cadca5fe-87d3-4b96-b7fb-a231484277cc"
Type="REG_DWORD"
Data="0x00000000"
If the register isn't changed and the patch is made, be prepared for the BSoD [Blue Screen of Death].
January 5, 2018 2 Comments
It is hard to type in mittens. While on my winter header graphic I'm wearing brown, in reality my my fuzzy earflap 'trooper' hat is black, as is my puffy ski jacket.
I don't get the uproar over the pending publication of a book that reveals, yet again, that Trump is crackers and panicked about the pending revelations concerning his financial dealings. All of this information has been out there for a long time. Trump's father had Alzheimer's, so it is hardly news that he has it. He supposed to have a physical this month, but you can be sure that the results won't be made public until after he releases his tax returns.
All our computers, pads, and smartphones, even Macs, are going to be affected by flaws in the design of the CPU chips. While the Meltdown problem affects primarily Intel processors, the Spectre defect 'haunts' everybody. The patches are coming out, but the real fix is redesigning the chips, which is not going to be easy, cheap, or fast. First you have to visualize the solution, then you create the design to implement your solution in a new chip. The manufacturers have been working on the problem for half a year and no one has indicated they know what to do. In Comments Kryten provides a not absurdly technical link on the problems.
January 4, 2018 7 Comments
The CBC has the theme song for the freeze. [You could change the lyrics from 'Canada' to 'Florida' and they would apply this week.]
January 2, 2018 6 Comments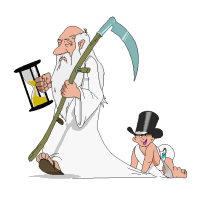 С Новым годом
Prosit Neujahr
Feliz Año Nuevo
Bonne Année
Felice Anno Nuovo
Gelukkig Nieuwjaar
Gott Nytt År
새해 복 많이 받으세요
Blwyddyn Newydd Dda
Onnellista Uutta Vuotta
May you be safe from the idiots who think gravity is just a theory and fire off guns, failing to understand that what goes up will come down.
Given the prevalence of accurate timekeeping devices, it is amazing that the explosions that are supposed to signal the new year extend for hours beginning four hours before and extending well after the actual event. Anyone who thinks alcohol and gunpowder is a recipe for a long life should be avoided by insurance agents.
The new year brings new opportunities, so here's hoping that the good wins out and the world is made a little better. It hasn't happened yet, but there's always a chance.
January 1, 2018 24 Comments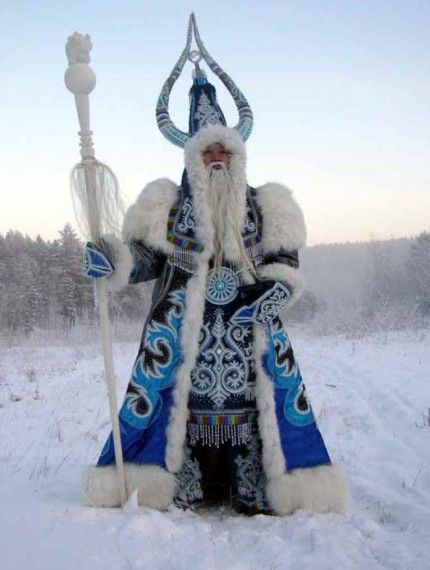 That's Grandfather Frost [Дед Мороз] and he is the Russian 'gift giver'. He is assisted by the Snow Maiden [Снегурочка], but ever the jolly, fun-loving people, the 'gifts' are a bit different. Threats of coal or sticks would be weird to a people who are trying to stay warm, they would consider them welcome.
Generally there are sweets, maybe salo [salted fatback], and other high energy food.
For the 'naughty' list there is the staff. You don't get beaten, merely touched, which turns you into a popsicle. [I told you they were fun-loving.]
Tonight's the night – you've been nice, right?
December 31, 2017 4 Comments
There are two interviews that give people a view of the real Trump. The first was with Lester Holt and the second was the recent one with Michael Schmidt.
The key is not the hard hitting Mike Wallace style, but simply asking open-ended questions and let Trump be Trump. You won't get answers to specific questions, but you will have a window into the world/universe of Donald Trump. You should just present it to people with an absolute minimum of editing. One can't really take a Trump quote out of context as he has no context. He is losing his connection to reality and he has no Nancy Reagan to maintain the fiction of normalcy. He falls back on his campaign stump speech because that is his comfort zone, something he still remembers. When he forgets the election is over he attacks Hillary Clinton.
December 30, 2017 2 Comments
Mustang Bobby pointed to the Tampa Bay Times annual round-up of bizarre stories from Florida.
It is heartening that only one story was from my area, and there was no mention of goats. They also avoid stories about Mar-a-Lago.
December 29, 2017 2 Comments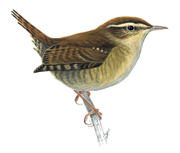 Time again for my annual rant about a Christmas carol …
While December 26th is celebrated by a lot of people in the US in shopping malls returning gifts or taking advantage of inventory clearance sales, there are other celebrations.
It is the first day of the Kwanzaa celebration, which is explained at the link.
It is Boxing Day, a celebration of noblisse oblige when the upper classes bestow gifts on the lower and the contents of the poor boxes are distributed. Under the feudal system this was part of the "contract," the mutual system of obligations that tied the system together.
As the feast of St. Stephen it honors the first Christian martyr, but Ireland's Saint Stephen's Day celebration is a bit different and is the reason for the wren on this post.
However, this post is really my complaint about "Good King Whatshisface."
December 26, 2017 2 Comments