Posts from —
April 2021
It's Hexennacht, but there is no Blocksberg available for dancing down here and it is so soggy that bonfires are out of the question.
Of course the Church grabbed this holiday too and called it Walpurgisnacht in honor of one of their Anglo-Saxon saints, rather than good German witches [Hexen]. The Celts celebrate Beltaine at this time of the year. It is considered the beginning of summer in much of Europe.
April 30, 2021 Comments Off on Hexennacht
While I've been dealing with some weather [including a tree falling on my car]; the insane laws being passed in this state; and the dull and boring bits required to continue life [buying and preparing food, cleaning the house, caring for the cats, etc.]; I've been required to repair lawn mowers and my main computer.
I'm not a small engine mechanic, but I know how to find parts and YouTube videos that show you how to fix them [normally, get a new carburetor, fuel line, fuel & air filters, spark plug, and change the oil]. Basically – I have the tools and I can rebuild them….
I was adding memory to my big box, and that went so smoothly I decided to install an SSD as the Boot drive for Windows. After installing the the SSD the system couldn't see either of the two hard drives. So, I have the new motherboard and the updated memory, and am waiting for the AMD Ryzen 5 3400G to be delivered. I can't really complain as the machine lasted 9 years.
If I get the last lawn mower up and running, and the computer back together, I finally have all of the bits and pieces to replace the kitchen and bathroom faucets. I've had the faucets for months, but designing the transition from the existing plumbing to new faucets took some research.
Meanwhile we have put a helicopter on Mars that is zipping around. In a related vein: Billionaire Elon Musk has offered inventors $US100 million ($129 million) on Earth Day to fight global warming by developing carbon dioxide removal technology for the "largest incentive prize in history". I think he needs to look at the NASA Mars program: MOXIE device aboard Perseverance rover uses electrolysis to produce oxygen from CO2. It has been a few years [OK, decades] since my last Chemistry course, but if the oxygen is taken away from carbon dioxide, you are left with carbon. If you scale up MOXIE, you can supply hospitals with oxygen and provide carbon for carbon fiber, graphene, and other uses.
April 28, 2021 3 Comments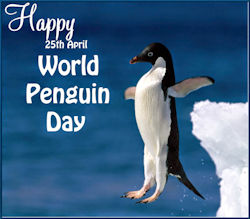 Today is World Penguin Day. Krill is the appropriate gift – well for a penguin…
April 25, 2021 2 Comments

It is ANZAC Day in Australia and New Zealand, which is similar to the American Veterans Day, in that it began as a remembrance of World War I, and has become more generalized over the years.
"Anzac Day commemorates the involvement of Australian and New Zealand troops in a World War I campaign on the Gallipoli peninsula in Turkey."
The Gallipoli Campaign began as a Winston Churchill [then First Lord of the Admiralty] plan that spun out of control and got a lot of people killed on both sides with nothing much changing, but then, that was quite common in World War I.
Peter Weir made a movie, Gallipoli, which, if nothing else, proves that Sergeant Alvin York, and T.E. Lawrence weren't the only people who fought in World War I.
[Note: The date is April 25 which April 24 in the US because of the time difference.]
April 24, 2021 Comments Off on ANZAC Day

Saint George is the patron saint of England, Georgia [the country], Bulgaria, Portugal, Catalonia, and the city of Moscow. Orthodox countries tend to celebrate George on November 23rd.
PETA condemns George for his senseless slaughter of dragons. The YWCA condemns the condemnation and wants to know when PETA is going to volunteer to be DragonChow™
April 23, 2021 Comments Off on Saint George's Day

"The date as decided by UNESCO as it was also the death and birth anniversary of William Shakespeare, a world famous author. The date also coincided with the death anniversary of Miguel de Cervantes, who was a noted Spanish author. Some other well known authors whose birth or death anniversary falls on this day are Maurice Druon, Josep Pla and Halldor Laxness."
April 23, 2021 Comments Off on World Book Day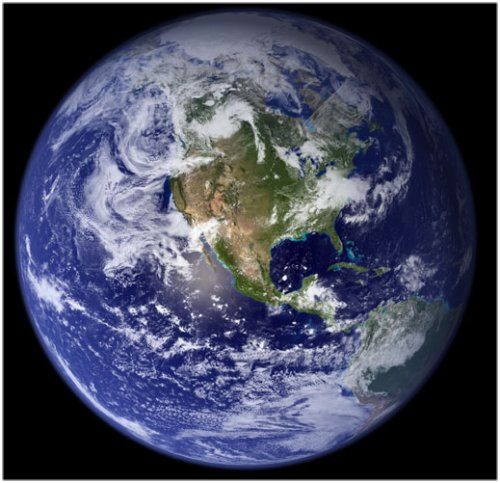 She's the only planet we have, if we blow it, we can't pack up and move.
There's no Plan[et] B.
Wikipedia has an Earth Day entry, with links to other sites.
April 22, 2021 Comments Off on Show A Little Respect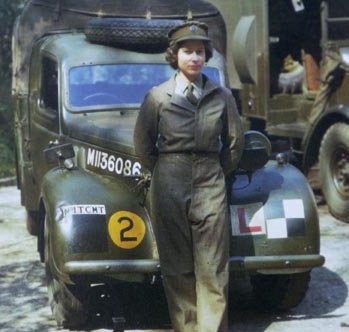 Lieutenant HRH Princess Elizabeth
It's Queen Elizabeth's 95th birthday, but any celebration will be extremely limited by the death of Prince Philip. The official celebration of the Queen's Birthday takes place in the summer when the weather is better for outdoor events.
April 21, 2021 4 Comments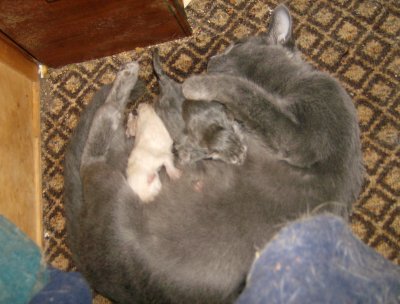 Property and Excise are 14 today.
Tax Day has been moved to May 15th but here's the theme music for the day on YouTube.
April 15, 2021 Comments Off on Happy Birthday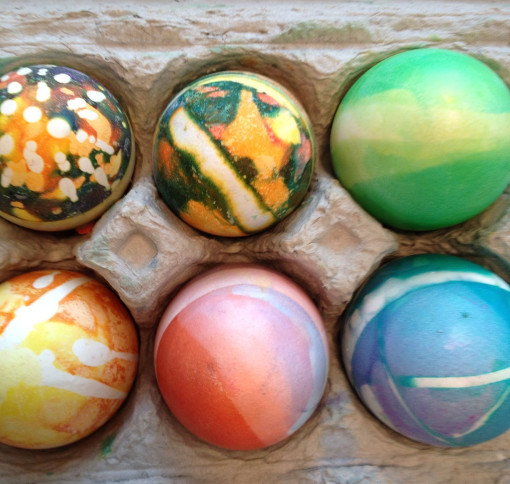 This is what happens when you have small children – you dye your kitchen.
Yes, the festival of Easter, goddess of the Spring, is celebrated this time of year with the traditional symbols of fertility, the egg and the rabbit, by the people who settled around the Baltic Sea – the Teutons, Slavs, Finns, Prussians, Letts, et al. It is a festival of plenty after the hardships of winter, with the promise of new growth.
Of course, later groups took the celebration and turned it to other purposes, but I doubt Easter minds.
April 4, 2021 Comments Off on Happy Easter
April 1, 2021 Comments Off on April Fool's Day