Tours > Châteauroux
Distance: 160.6 kilometers.
A Flat stage with a single Cat 4 climb.
Côte de Saint-Aignan 72.6 km (cat 4: 2.1km @ 2.9%)
The intermediate sprint is at 104.3 km at Luçay-le-Mâle.

Mathieu Van Der Poel (AFC – 101) [Yellow] 20 hours 09 minutes 17 seconds


Mark Cavendish (DQT – 055) [Green] 148 Points


Ide Schelling (BOH – 078) [Polka Dot] 5 points


Tadej Pogačar (UAD – 001) [White] 2
Stage winner: Mark Cavendish (DQT – 055)
Combative: Greg Van Avermaet (ACT – 128 ) [Red numbers]
Team: Jumbo – Visma ( TJV – 011-018 ) [Yellow numbers]
This was Mark Cavendish's 32nd stage win on the Tour, only 2 short of the legendary Eddy Merckx's record and Cav's third win in Châteauroux. This is also the second stage without withdrawals.
Top 30 below the fold
[Read more →]
July 1, 2021 Comments Off on Le Tour 2021 – Stage 6
La fête du
Canada
Day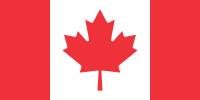 Thank you for not yet building a fence along your southern or western border, and for brewing great beer.
This is the 154th anniversary of the signing of the Constitution Act of 1867.
July 1, 2021 Comments Off on Happy Canada Day

Position: 11.8N 55.9W [10:00PM CDT 0300 UTC].
Movement: West-Northwest [285°] near 26 mph [43 kph].
Maximum sustained winds: 50 mph [ 75 kph].
Wind Gusts: 65 mph [100 kph].
Tropical Storm Wind Radius: 140 miles [220 km].
Minimum central pressure: 1003 mb ↓.
Currently about 260 miles [ 420 km] East-Southeast of Barbados.
A Tropical Storm Warning is in effect for Barbados, St. Lucia, Martinique, and St. Vincent & the Grenadines.
A Tropical Storm Watch is in effect for Grenada & its dependencies, the southern and western coasts of Haiti from the southern border of the Dominican Republic to Le Mole le St. Nicholas, the southern coast of the Dominican Republic from the Haiti/Dominican Republic border eastward to Punta Palenque, and Jamaica.
Here's the link for NOAA's latest satellite images.
[For the latest information click on the storm symbol, or go to the CATEGORIES drop-down box below the CALENDAR and select "Hurricanes" for all of the posts related to storms on this site.]
July 1, 2021 Comments Off on Tropical Storm Elsa – Day 2