The race starts with the Grand Départ today in Copenhagen and will finish on 24 July in Paris, so I thought I should explain some of what I'll be ranting about.

The cartoon characters from my header are wearing the various colored jerseys that indicate the leader in the different classifications in the race.
The Maillot Jaune, Yellow Jersey is worn by the rider with the lowest time overall in the race. The eventual winner of the race may never have come in first in any stage, but was near the lead throughout the race and achieved the lowest time over the entire course of the event. The winner is normally an "all-arounder", someone is very good at the sprints and the hill climbing, even if they aren't the best. "All-arounders" show up on the lists of the sprinters and the climbers, while staying in the top ten for overall time.
July 1, 2022 Comments Off on Le Tour Basics

Position: 10.9N 83.8W [10:00PM CDT 0300UTC].
Movement: West [270°] near 16 mph [26 kph].
Maximum sustained winds: 50 mph [ 85 kph].
Wind Gusts: 60 mph [ 95 kph].
Tropical Storm Wind Radius: 115 miles [185 km].
Minimum central pressure: 997 mb ↓.
Currently about 75 miles [ 120 km] South of Bluefields, Nicaragua.
The storm made landfall near the Nicaragua/Costa Rica border.
A Tropical Storm Warning is in effect for San Andres, Colombia; Limon, Costa Rica northward to Sandy Bay Sirpi, Nicaragua; Cabo Blanco, Costa Rica northward to the border of Nicaragua and Honduras.
Here's the link for NOAA's latest satellite images.
[For the latest information click on the storm symbol, or go to the CATEGORIES drop-down box below the CALENDAR and select "Hurricanes" for all of the posts related to storms on this site.]
July 1, 2022 Comments Off on Tropical Storm Bonnie – Day 5
La fête du
Canada
Day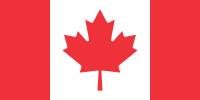 Thank you for not yet building a fence along your southern or western border, and for brewing great beer.
This is the 155th anniversary of the signing of the Constitution Act of 1867.
July 1, 2022 Comments Off on Happy Canada Day