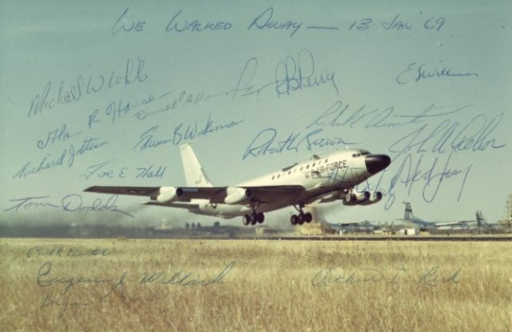 Fifty-four years ago, in the early hours of January 13th, 1969 I was forced to accept something that I had known for a while, but had pushed to the back of my mind: I was mortal and was going to die.
This was the first of several incidents when my chance of survival was a good deal less than 1 in 2. This wasn't the scariest, but it was the first, and following on the heels of the terrible events of 1968, it had the biggest impact.
In the end the only "death" was an airplane, Rivet Ball, the Air Force's only RC-135S. The military version of the Boeing 707, the fuselage broke in half, like an eggshell, on impact. A very talented pilot, John Achor, the aircraft commander, was responsible for that miracle.
I provide more detail on my other site.
January 13, 2023 No Comments
Yes, it's Friday the 13th again. The 13th falls on a Friday more than any other day of the week, so get over it. It's only valid in in English and Portuguese speaking countries, so go visit a Spanish-speaking neighborhood for the day.
If you want to blame someone, it's the calendar of Pope Gregory XIII that created this imbalance. [He obviously didn't have a problem with the number on any day.]
January 13, 2023 9 Comments