Burns Night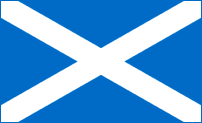 This is the anniversary of the birth of Robert Burns in Ayr, Scotland. The Burns Night celebrations conducted by Scots all over the world with haggis, whisky¹, and poetry.
Wikipedia has a description of the standard celebration, but easy on the malt or you may end up with a William McGonagall morning.
In honor of the occasion a bit of Robby Burns for the GOP "leadership":
The best-laid schemes o' mice an' men
Gang aft agley
An' lea'e us nought but grief an' pain
For promis'd joy!

To a Mouse
1. This is the correct spelling when referring to Scotland's "water of life".