The State of Texas has closed a peanut processing plant in Plainview owned by the Peanut Corporation of America, and ordered everything produced at the plant recalled.
The plant has been operating since 2005, but hadn't been inspected until after the recall at a PCA Georgia plant. Based on the description of conditions, the plant pretty much violated every law in place for a food processing plant.
February 12, 2009 7 Comments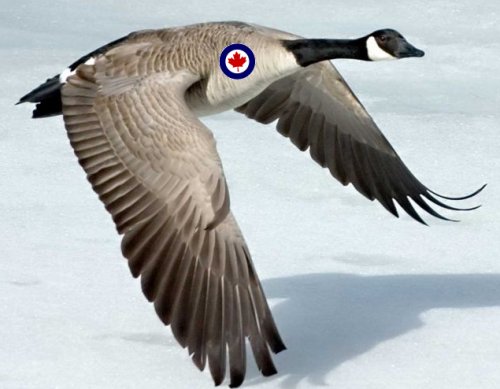 CNN announces: Canada geese brought Flight 1549 down, NTSB says
Adult Canada geese weigh between 5.8 and 10.7 pounds, although birds from resident populations rather than migratory populations can be heavier.

The plane's CFM56-5B/P turbofan engines were certified in 1996 as being able to withstand bird ingestion of 4 pounds.

The NTSB said last week that both engines contained the remains of birds, confirming the pilots' report that the engines shut down after colliding with birds less than two minutes after taking off from from New York's LaGuardia Airport.
It's time for a Northern Anti-Goose System. It will create jobs and stimulate the economy, I know NAGS always keep me away.
February 12, 2009 7 Comments
According to the BBC: Another Obama cabinet pick quits
Republican US Senator Judd Gregg is withdrawing as President Barack Obama's nominee for commerce secretary.

Mr Gregg made the decision because of policy differences with the Obama administration, he said in a statement.
Obama just doesn't get it – bipartisanship means doing it the GOP's way. They bent over backward to accommodate Gregg, including guaranteeing that a Repub would replace him in the Senate, and then he sticks in the shiv. If Gregg didn't want the job, or didn't like the policies, he could have turned it down immediately. This was about screwing up the process and embarrassing Obama. What, did it take until today for Gregg to figure out that Obama was elected as a Democrat?
February 12, 2009 10 Comments
CNN writes that Louisiana governor to give high-profile GOP response to Obama.
This will be the response to the State of the Union address, and has nothing to do with the campaign that Bobby Jindal is not running.
Fortunately this takes place on a state holiday, so Bobby won't miss work to deal with it. What state holiday? Mardi Gras! Personally I think Ash Wednesday would be more representative of the State of the Union than Fat Tuesday. I doubt many people will be thinking: Laissez les bon temps rouler!
February 12, 2009 4 Comments
The CBC is reporting that U.S.-based Sirius XM said close to bankruptcy filing. They are trying for a Chapter 11 to restructure their debt load which is absurd.
Maybe giving Howard Stern $ 100 mill wasn't such a great idea.
This is too bad if they go down the tubes, because they were the only way to escape from Clear Channel in many areas.
February 12, 2009 6 Comments
The latest from ABC.
The short version: There are still about 30 fires burning, but all but a dozen are contained, and all will hopefully be completely under control before next week which is forecast to have a couple of days of dry lightning before the next heat wave on Wednesday.
The two people who were picked up yesterday were probably "disaster tourists" as they have been released. [I would chain them to a tree if they were so interested in disasters. I really hate sightseers at disasters.]
Not very far off the record officials believe that the death toll, which is still at 181, will be 300+ in the end.
An informational note for all of the anxious people who want to return to their property in the devastated areas: They won't admit it, but it is a lot easier to shoot looters when the only people allowed to be in the area are military, police, and firemen. The unspoken rules of engagement are – no uniform = looter. This is a lot easier than explaining the laws of arrest to the military. We do this in the US, and it doesn't take long for looters and "disaster tourists" to understand they are in a very high risk profession. Keep in mind that many of these destroyed areas are murder scenes if the fires were arson. Looters aren't just stealing stuff, they are removing evidence.
February 12, 2009 8 Comments
Two hundred years ago on this date two men were born in very different circumstances but managed to significantly affect their worlds.
One was born into a well-to-family in Shropshire, England and was afforded all of the advantages of education and leisure, but he chose to wander the world in search of knowledge and managed to formulate a theory that is basic to understanding life on earth. That was Charles Darwin.
On the same day as son was born into a less than prosperous farm family in Kentucky who was able to receive barely any formal education, and had to work hard to put food on the table. He educated himself, and became a lawyer and politician. That was Abraham Lincoln.
Both have suffered for being both praised and cursed for thoughts they did not have, and for having the thoughts and ideas they did have distorted by both friends and enemies.
They have achieved the only immortally anyone can really expect, people still remember their names, even if many are a bit fuzzy about what they actually did.
February 12, 2009 Comments Off on Happy Birthdays