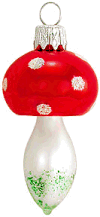 … and how can Santa Claus visit every house, go down chimneys, leave toys, all over the world in one night?
One of the answers is found on European Christmas trees.
Read about Finland's version of the Julbock, Joulupukki.
Note: Don't try this at home unless you have the kidneys of a reindeer. It also explains why gnomes are so cheerful.
December 6, 2019 Comments Off on How Do Reindeer Fly?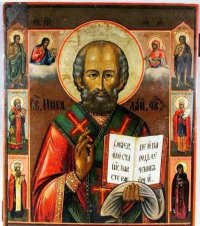 Yes, it is the day that kindly old Saint Nicholas fills the footware of good little girls and boys with treats [or his assistants beat the evil out of bad children, depending on the local customs – they didn't just leave the sticks – in some places they use them.] Don't forget the carrot if he rides a horse in your area.
He is the patron saint of Russian merchants and pawnbrokers (three gold balls are one of the symbols associated with him).
December 6, 2019 2 Comments