Posts from —
January 2020
High winds blow over section of US-Mexico border fence
A new section of President Donald Trump's signature wall along the US-Mexico border has been blown over in high winds, US officials say.

Steel panels from the fence in the town of Calexico, California were knocked down on Wednesday morning.

The concrete used to anchor the 30ft-tall (9m) panels in place had not yet dried.

Gusts of around 30 mph (48 km/h) were reported at the time, the US National Weather Service said.
High winds? Gust of 30mph could justify a small craft advisory and raise a single red pennant, but a Beaufort level 6 shouldn't be knocking down walls. If the concrete hadn't set, there should have been bracing in place until it did.
Maybe Trump should hire the contractors who built: 'Longest ever' smuggling tunnel discovered under the US-Mexico border.
January 30, 2020 6 Comments
Trump releases long-awaited Middle-East peace plan:
US President Donald Trump has presented his long-awaited Middle East peace plan, promising to keep Jerusalem as Israel's undivided capital.

He proposed an independent Palestinian state and the recognition of Israeli sovereignty over West Bank settlements.

Standing alongside Israeli PM Benjamin Netanyahu at the White House, Mr Trump said his proposals "could be the last opportunity" for Palestinians.

Palestinian President Mahmoud Abbas dismissed the plans as a "conspiracy".

"I say to Trump and Netanyahu: Jerusalem is not for sale, all our rights are not for sale and are not for bargain. And your deal, the conspiracy, will not pass," he said in a televised address from Ramallah in the West Bank.
They should have said 'impeached US President Donald Trump' and 'indicted Israeli Prime Minister Benjamin Netanyahu' to convey the impact of Jared Kushner's plan to give Palestine to Israel. It was a non-starter even if Kushner had bothered to get Palestinian input. This was a staged event to deflect from the trial of Trump in the Senate and Netanyahi's recent indictment on corruption charges in Israel.
January 28, 2020 Comments Off on Noted Omissions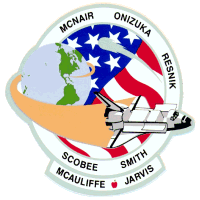 Commander:
Francis R. (Dick) Scobee, Lieutenant Colonel, USAF
Pilot:
Michael J. Smith, Commander, USN
Mission Specialist:
Judith A. Resnik
Ronald E. McNair
Ellison S. Onizuka, Lieutenant Colonel, USAF
Payload Specialist:
Gregory B. Jarvis
Sharon Christa McAuliffe
January 28, 2020 Comments Off on Challenger
The Trumpkins have Pam Bondi talking about Burisma. I could understand if Burisma was a puppy mill because Bondi's singular accomplishment as a prosecutor in Florida was taking down puppy mills. She was endorsed in her run for Florida Attorney General by animal rights groups. Burisma is in the oil & gas industry – Bondi knows less about that than Hunter Biden who admits knowing nothing. If Burisma was hawking poodles then Bondi would be a good choice, but it wasn't.
What Pam Bondi did to rate being on the team was to go on Faux News and say nice things about the current Resident….
January 27, 2020 2 Comments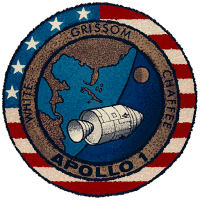 Virgil "Gus" Ivan Grissom, Lieutenant Colonel, USAF
Edward Higgins White, II, Lieutenant Colonel, USAF
Roger Bruce Chaffee, Lieutenant Commander, USN
NASA now has a Memorial Page honoring those who have been lost in the space program.
January 27, 2020 Comments Off on Apollo 1
January 26, 2020 Comments Off on Loser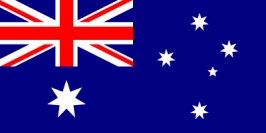 The anniversary of the landing of the First Fleet under Captain Arthur Phillip at Port Jackson in New South Wales on January 26th, 1788.
Here's the official site, and more information at Wikipedia.
[I should note that recently this has taken on most of the controversy of Columbus Day in the US, with some people noting the event being celebrated was actually an invasion. I have no right to an opinion on the controversy. Also, the 25th in the US is the 26th in Australia.]
January 25, 2020 Comments Off on Australia Day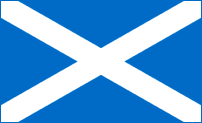 This is the anniversary of the birth of Robert Burns in Ayr, Scotland. The Burns Night celebrations conducted by Scots all over the world with haggis, whisky¹, and poetry.
Wikipedia has a description of the standard celebration, but easy on the malt or you may end up with a William McGonagall morning.
In honor of the occasion a bit of Robby Burns for the GOP "leadership":
The best-laid schemes o' mice an' men
Gang aft agley
An' lea'e us nought but grief an' pain
For promis'd joy!

To a Mouse
1. This is the correct spelling when referring to Scotland's "water of life".
January 25, 2020 Comments Off on Burns Night
Year of the White Metal Rat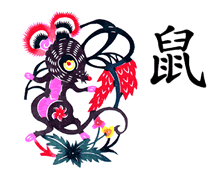 Chinese New Year
[Spring Festival]
[Note: The New Year is tied to the New Moon, which is on the 24th in my time zone and the 25th in China.]
January 24, 2020 Comments Off on Happy New Year 4717
January 22, 2020 2 Comments
National Weather Service warns of falling iguanas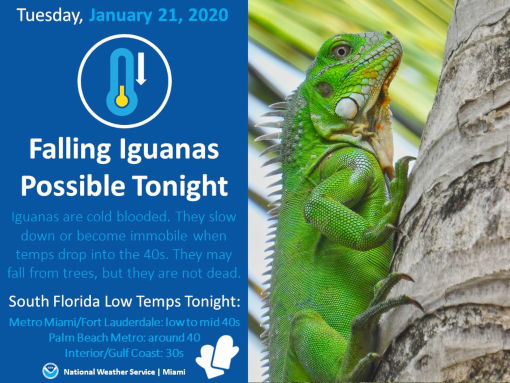 Note: this is not a photoshop or a dropbear gag. That is a real National Weather Service warning and people have been injured when walking under trees and getting hit in the head by this invasive species.
January 21, 2020 2 Comments
The purple haze over Arizona was caused by a marijuana farm which you would know if you listened to Jimi and were "experienced".
The Internet has gone full mock mode over the uniforms of the "new" Space Force. They are going to change the service tapes on the utility uniforms and not much else because they will probably revert back to the Air Force Space Command and 14th Air Force when there is a new administration. Everyone currently has an Air Force uniform and no one wants to buy a new set of uniforms. You are issued uniforms at basic training but have to buy them after that.
There isn't going to be a Secretary of the Space Force, it falls under the Department of the Air Force, just like the Marine Corps falls under the Department of the Navy. So far the costs are the US SPACE FORCE cloth tapes for the BDU/Utility uniforms.
January 19, 2020 Comments Off on News Of The Weird
I have had uncertainty concerning the power as they are replacing utility poles all around me and have noted that there will be "minor interruptions" until they finish moving the lines and equipment from the old poles to the new.
To avoid any problems with my equipment I have been powering down whenever anyone gets into a bucket truck or I have to leave the house. Hopefully they will finish in the next few days and will stop deciding another pole needs to be replaced.
Update: They finally finished the poles that provide power to my street after I was without power for 3½ hours.
January 15, 2020 32 Comments
Fifty-one years ago, in the early hours of January 13th, 1969 I was forced to accept something that I had known for a while, but had pushed to the back of my mind: I was mortal and was going to die.
This was the first of several incidents when my chance of survival was a good deal less than 1 in 2. This wasn't the scariest, but it was the first, and following on the heels of the terrible events of 1968, it had the biggest impact.
In the end the only "death" was an airplane, Rivet Ball, the Air Force's only RC-135S. The military version of the Boeing 707, the fuselage broke in half, like an eggshell, on impact. A very talented pilot, John Achor, the aircraft commander, was responsible for that miracle.
I provide more detail on my other site.
January 13, 2020 Comments Off on Rivet Ball