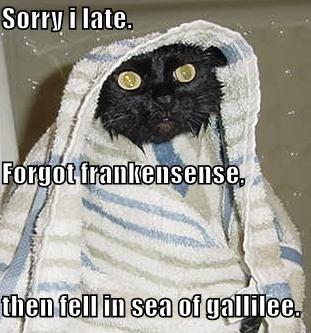 This is a prime example of why you should make a list and check it twice when traveling during holidays. Following stars is all well and good, but can you tell the difference between a star and a meteorite headed directly for you?
If you are migrating home, or off on a vacation, be safe.
December 23, 2019 2 Comments
Yes, today is the celebration of the very untraditional Festivus.
If you celebrate I hope all of your grievances were aired and the airing did not involve the Festivus pole being used in an inappropriate fashion.
December 23, 2019 Comments Off on Happy Festivus