Posts from —
February 2021
Many people assume that the current Republican Party is the worst it has ever been, but let me disabuse you of that notion.
On Brian Williams's show he noted the abuse Newsmax host, Greg Kelly, directed towards the Bidens' senior dog, Champ. First off, I grew up with German Shepherds and Champ looks like a normal elderly male Shepherd in Winter. In the Spring he will shed his undercoat and become sleek. Like most older Shepherds he has mobility issues. On the show, Williams used a clip of another Democratic President dealing with a slander against his dog. The Campaign dinner address of Franklin Delano Roosevelt (the Fala speech) in September of 1944 at a labor union event covers not just Fala, but a list of attacks against his administration by the Republican Party. That link goes to the audio and the text. Bipartisanship has never been a big thing with the Republican Party whether the nation was in a World War or a Pandemic.
The other incident that really annoyed me was Sen. Tom Cotton on Fox News calling a content warning on the Muppet Show a Mickey Mouse move. Yo, Cotton, it's coming to the Disney+ streaming service. The Mouse is very cautious about labeling adult material to protect its brand. Once you leave the Sesame Street muppets, "adult themes" can slip in to Henson's work.
Some of Henson's advertising work involves muppet violence, and people who watched the first season of SNL were treated to Henson's The Land of Gorch. Jim Henson wasn't shy about double entendres coming from the mouths of muppets.
February 25, 2021 4 Comments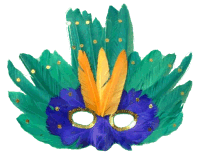 The last day before the beginning of Lent on the Gulf Coast that once belonged to France, it is Mardi Gras, "Fat Tuesday": Laissez les bon temps rouler!
It was first celebrated in Mobile, Alabama, but the big show these days is in New Orleans, and it is a holiday in the state of Louisiana, because people wouldn't show up for work anyway, so why fight it.
The tradition is to serve King cake, which is a circle of cinnamon bun dough with a white frosting on top sprinkled with sugar colored purple, gold, and green. If that weren't bad enough, they put the figurine of a baby in the dough, and whoever finds it in their piece is supposed to be lucky. Actually if you find it and don't choke on it, I guess you are lucky. You should use a small ceramic figurine, as some of the cheap plastic versions melt in the oven [yummy].
In Britain, Ireland, and many of the Commonwealth countries Shrove Tuesday is celebrated as Pancake Day.
This year, no parades, no booze, no beads – Quel dommage! There are Mardi Gras houses to soothe the pain.
February 16, 2021 6 Comments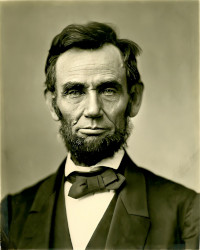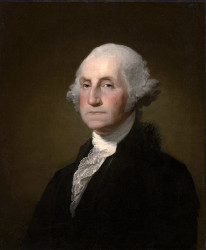 When I was a lad we had Lincoln's birthday on February 12 and Washington's birthday on February 22 as holidays. Groundhog Day and Valentine Day weren't real holidays, with schools closed. Then Congress got upset at the number of holidays people had, so they created this bogus holiday to apparently honor all Presidents. Not going to do it. We can all agree on Washington and Lincoln, but James Buchanan, Andrew Johnson, Warren Harding, Richard Nixon, and the last Resident of 1600 Pennsylvania Ave. —- I don't think so.
February 15, 2021 Comments Off on Presidents Day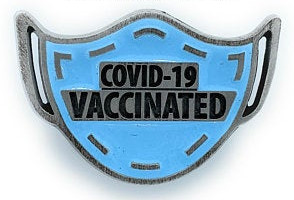 As of 3:30PM this afternoon the clock is running on the two weeks for the vaccine to take full effect. Social distancing and masks are still in order until everyone gets vaccinated but there is a glow at the other end of the tunnel.
February 15, 2021 11 Comments

Why are you being hustled by street vendors to buy sad and drooping former roses, vegetative matter that missed the cut for bouquets, or were too late to the hospital?
Blame Esther A. Howland (1828 – 1904) of Worcester, Massachusetts. Her guilt is writ large by the Greeting Card Association's Esther Howland Award for a Greeting Card Visionary. She imported the concept to the US from Britain to bolster her father's stationery store in 1847.
Of course, it wasn't long before the stationers had infiltrated school boards and imposed the now mandatory exchange in the classroom to push the low end product of Asian children and prisoners.
[Read more →]
February 14, 2021 Comments Off on VD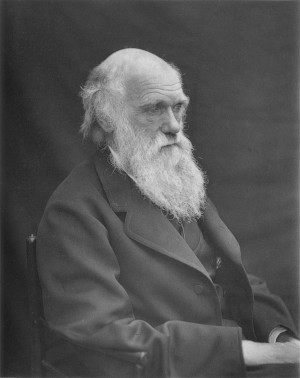 Today is Darwin Day celebrating the birth and works of one of the greatest scientists the world has ever known. He shares his birthdate, 12 February 1809, with another great man, Abraham Lincoln.
Darwin's book, On the Origin of Species is a founding document of evolutionary biology.
February 12, 2021 Comments Off on Darwin Day
Year of the White Metal Ox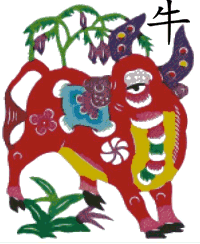 Chinese New Year
[Spring Festival]
[Note: The New Year is tied to the New Moon, which is on the 11th in my time zone and the 12th in China.]
February 11, 2021 2 Comments
February 7, 2021 3 Comments


Tomorrow is the first Saturday in February. Normally that would mean the start of the Yukon Quest dogsled race, but not this year.
The border between the Yukon Territory and Alaska is closed due to COVID-19. Vaccinations are in short supply and there is extremely limited medical assistance along the trail. The villages along the trail are populated generally by First Nations, Alaskan Natives and Native Americans. The isolation of these settlements protects them. Transportation along much of the route is limited to dogsleds, snowmobiles, and bush planes during the winter. Communication is primarily via satellite phones and amateur radio operators. The board of directors for the race didn't believe attempting to run the race was worth the risk.
February 5, 2021 2 Comments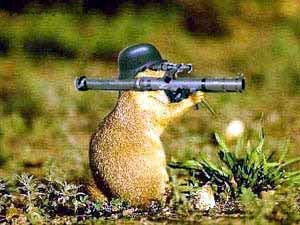 It's Groundhog Day and some of the militant marmots object to being disturbed.
FYI: this is approximately the midpoint between the Winter Solstice and the Vernal Equinox. It is called Imbolc among the Celts, which is why people are interested.
On average groundhogs are right 40% of the time. Flipping a coin has a better average for accuracy. With all of the snow in the Northeast any groundhog smart enough for meteorology will roll over and go back to sleep.
February 2, 2021 Comments Off on Groundhog Day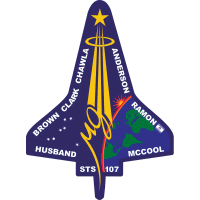 Commander:
Rick Douglas Husband, Colonel, USAF
Pilot:
William C. McCool, Commander, USN
Payload Commander:
Michael P. Anderson, Lieutenant Colonel, USAF
Mission Specialist:
Kalpana Chawla, PhD
David M. Brown, MD, Captain, USN
Laurel Blair Salton Clark, MD, Captain, USN
Payload Specialist:
Ilan Ramon, Colonel, Israel Air Force
NASA now has a Memorial Page honoring those who have been lost in the space program.
February 1, 2021 Comments Off on Columbia